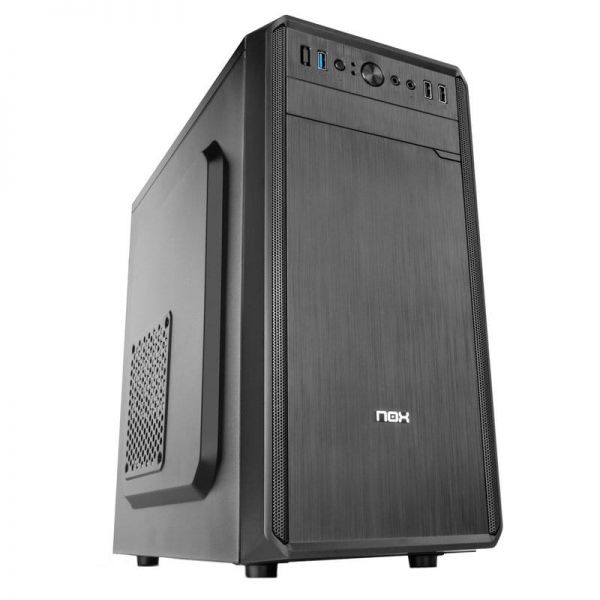 Nox Lite030
Caja Minitorre MicroATX, negra, fuente 500W incluida, 1xUSB3 frontal, 1x bahía 5.25
MPN:
NXLITE030
EAN/GTIN-13:
8436532167867
Fabricante: Nox
Garantía: 2 años
Pulsa para detalles en web de la marca
Info resumida para Nox Lite030:
Brushed finish front
Capacity to install up to 3 fans
Capacity for up to 4 SSD 2.5 '' and 3 HDD 3.5 ''
Compatible with graphics up to 315 mm
LITE030 is NOX's LITE series most compact chassis. Compatible with micro ATX and mini ITX motherboards, LITE030 has room enough to set up a high performance configuration, even though regarding its small mini tower chassis dimensions.
LITE030 inwards allows many storage options, for it has room for four 2.5'' SSDs and three 3.5'' HDDs, besides an external drive bay to install units up to 5.25''.
Compact, but yet versatile: LITE030 can hold coolers up to 147 mm high and graphic cards up to 315 mm.
LITE030 can house up to 3 fans: a 120 mm front one, a 120mm on its left side and a 80mm at its rear.