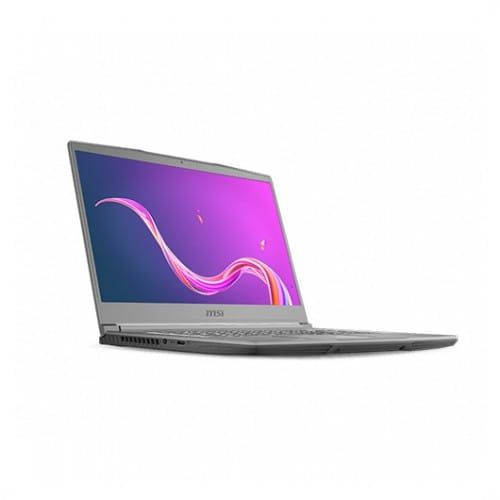 MSI Creator 15M A9SD-078XES
Portatil Ultrafino, Aluminio Gris, 15.6-1080p-IPS, Sin SO, i7-9750H/16GB-RAM/1TB-SSD/GTX1660Ti-6GB/WiFiAC/Luz-tecla/22mm/50Wh
MPN:
9S7-16W124-078
EAN/GTIN-13:
4719072681173
Fabricante: MSI
Garantía: 2 años
Pulsa para detalles en web de la marca
Info resumida para MSI Creator 15M A9SD-078XES:
Creator 15M
*Configuration may vary by models, please check spec sheet for detail info.
Up to latest 9th Gen. Intel® Core™ i7 processor
Windows 10 Home / Windows 10 Pro
NVIDIA® GeForce RTX™ 2060 6GB GDDR6 (A9SE)
NVIDIA® GeForce® GTX 1660 Ti 6GB GDDR6 (A9SD)
15.6" Full HD (1920x1080), close to100% sRGB, 144Hz IPS-level display(Optional)
15.6" Full HD (1920x1080), 120Hz IPS-level display(Optional)
15.6" Full HD (1920x1080), close to100% sRGB, IPS-level display(Optional)
Thin bezel design
Ultra-thin 21.7 mm, Ultra-light 1.86kg
High-Resolution Audio ready
Productivity up to 8 hours battery life
MSI Creator series has been sharpened for you to exert all the creating power and bring your inspirational ideas into fruition. Creator 15M is an indispensable tool for professional content creation. It can provide full efficient experience. Whether it is video editing, graphic editing or music production, you can speed up the creation workflow.
Designed to Multitask
Latest 9th Intel® Core™ i7 processor powers up with 10% performance gains over the previous generation. Designed for multitasking and pro-level processing jobs, the laptop gives you more time to develop your next great idea.
Inspiration Doesn't Wait. Neither Should You
NVIDIA RTX™ graphics power the creative applications you use every day. Whether you're creating online videos or feature-length films, animating and 3D modelling, designing graphics, or broadcasting games, now you can do more--and wait less.
Creativity on the go
Finely-crafted in an ultra-light chassis, the Creator 15M exudes creativity with space gray finish and elegant brushed aluminum. This professional laptop is made portable, durable, and trendy wherever you go!
Mobility without Bounds
With up to 8 hours of battery life, Creator 15M provides flexibility in working environment with uninterrupted productivity.
Uncompromised Productivity
MSI Exclusive Cooler Boost 5 with 2 fans and maximized 6 heat pipes stands out among the competition. Keep your laptop cool even in intense usage.
Bring You Closer To The Sound — And The World Around You
Put on a pair of headphones to experience sound the way it's meant to be heard. With the ability to support up to 24bit/192kHz sampling, it reproduces the full details as created.
Military-Grade Durability
To pursue the best of the best, the product meets the MIL-STD-810G military standard for reliability and durability. MSI always strives for professionalism with world-leading technology.