Portatil WorkStation ultrafino, 15.6-1080p, W10 Pro, i7-8850H/32G-RAM/512GB-SSD M.2 SATA+1TB-HDD/Quadro P3200-6GB
Comprar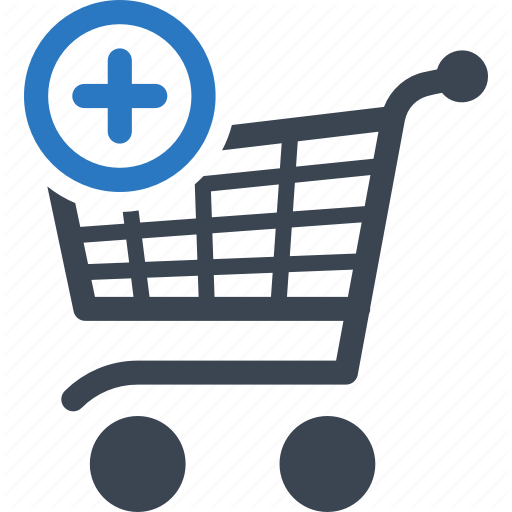 MPN/Ref: 9S7-16K722-008
EAN/GTIN-13: 4719072578428
Fabricante: MSI
Garantía: 3 años
Pulsa para mas informacion en web del fabricante
Windows 10 Pro
Up to 8th Gen. Intel® Core™ i7 processor
Professional 3D graphics with NVIDIA Quadro P3200
World's slimmest VR Ready workstation with extreme performance
DDR4-2400/2666 Memory Support, Max 64GB
15.6" UHD (3840 x 2160) IPS , NTSC 72%
15.6" FHD (1920 x 1080), IPS level, NTSC 94%
Exclusive Cooler Boost Trinity Technology
Thunderbolt™ 3 supporting 40Gbps ultra speed data transfer rate, 4K monitor output, and portable charging power up to 5V/3A
The latest USB 3.1 Gen2 interface built in USB Type-C reversible plug
True Color Technology for increased color contrast and greater image detail
Exclusive Silver Lining Printed keys
Matrix Display NVDIA Mosaic mode and 4K output up to 3 external monitor (8SL, 8SK)
Elegant brushed Magnesium-Lithium chassis, creating an idea fusion of aesthetics and performance
2018 MOBILE QUADRO WORKSTATION
Latest generation of mobile Quadro graphics for most graphics processing power demanding tasks in pro design
Unprecedented mobile workstation experience best for next-generation VR aspirations
Best-in-class MSI Cooler Boost thermal engineering ensures desktop-grade stability – fully tested in 24/7 uninterrupted simulations
Classic MSI mobile workstation aesthetics – Fast, sleek, sheer designing pleasure
Extensive configurations and scalability empower your successful multi-million dollar project deliverable
MOBILE PERFORMANCE WITH VR SUPPORT
WORLD'S SLIMMEST VR READY WORKSTATION WITH EXTREME PERFORMANCE
MSI presents the world's slimmest VR Ready mobile workstation. The WS63VR is the new slimmest model with NVIDIA Quadro P4000 graphics, packing VR Ready performance on the go. Built for professionals who need to be able to bring their work everywhere, the WS series brings power and performance all in an elegant design that is portable for any type of travel.
Enterprise-grade security for high-end, high-budget projects
An innovative and exclusive feature of WS63 is the touchpad with finger print lock. The biometric security is an advanced level of ensuring data security and thus providing the users with absolute confidence regarding their valuable work and other files are always protected.
BEST DISPLAY ON MOBILE WORKSTATION
MSI's exclusive Matrix Display technology supports up to 3 external monitors to go from a portable notebook into the ultimate multi-tasking workstation. Output you work to a 4K display for the best viewing experience and stunning details.
Expand the vision for extreme visual experience.
MSI mobile workstation runs dedicated multi- display technology continuously to provide top performance all the time.
*WS63 : HDMI 4K@60Hz
*WT Series,WS60, WE Series : HDMI 4K@30Hz
DDR4-2666 MEMORY - HIGHER BANDWIDTH FOR HIGHER WORKLOAD
Get the best possible performance out of your notebook with support of the advanced DDR4-2666 memory. With over 40% faster performance than previous gen DDR3, and up to 10% faster than DDR4-2400, it is the new laptop standard to take your extreme gaming experience to the next level.
THUNDERBOLT™ 3
The latest and fastest interface Thunderbolt™ 3, supports up to 40Gbps data rate, supporting 4K displays with daisy chain capabilities. Support USB3.1 ultra speed devices, and up to 5V and 3A current output for charging. (Optional)
COOLER BOOST TRINITY - TRIPLE ENHANCED FANS FOR ULTRA SLIM PLATFORM
Heat is the most original element on earth. It's pure physics that more energy will generate more heat. Cooling is therefore a knotty task to tackle with. Cooler Boost Trinity consists of triple enhanced fans, the Whirlwind Blade. Number of blades reaches up to 41, increasing 30% more airflow at same RPM. Independent thermal solution on both CPU and GPU with a total of 5 heat pipes makes sure that heat doesn't pile up on either CPU or GPU, so that both can deliver its best performance.