Portatil gaming ultrafino, Aluminio Negro,14-1440p IPS, Win10, i7-8750H/1x16GB-RAM/512GB M.2 SATA SSD/GTX1050Ti-4GB/Backlit/19mm/94WHrs
Reservar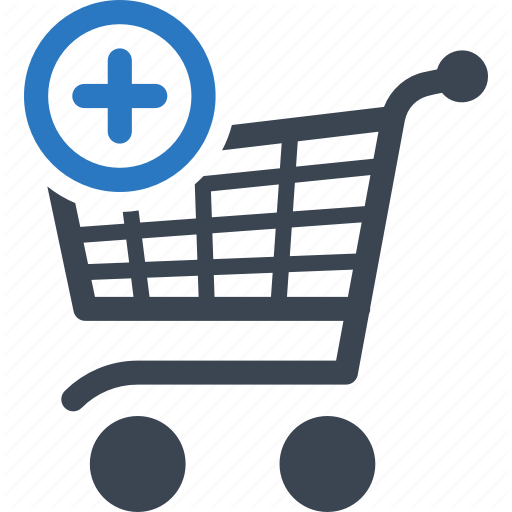 MPN/Ref: GA-C105Q416-ES-B05
EAN/GTIN-13: 4719331944834
Fabricante: Gigabyte
Garantía: 2 años
Pulsa para mas informacion en web del fabricante
Sharp appearance with elegant color*
Stunning Graphics with NVIDIA® GeForce® GTX 1050 Ti GDDR5 4GB
8th Gen Intel® Core™ i7-8750H processor
94 Wh Huge Battery Capacity for 10 Hours Productivity
X-Rite™ Pantone® Color Calibration Certified
Only 1.9cm slim, 1.89Kg Lightweight
2x Blazing-fast M.2 PCIe Gen.3 X4 SSDs (Optional)
Thunderbolt™ 3: Up to 40Gbps
HDMI 2.0 + mini DP + Thunderbolt™ 3: 4k Output Made Easy
QHD IPS Display with Wide Viewing Angle
72% NTSC color space: color your world
Unique Aesthetics with Aluminum Robust Body
Slim and Light Adapter with USB Charging Port
DDR4 2400MHz –Up to 32GB
Dolby Atmos: Moving Audio
Unique Aesthetics
Through NIL (Nano-Imprint Lithography) the AERO has a sleek and unique design. This unique and environmentally friendly process grants the AERO 14 a 3D look, and feel, while retaining its original solid metallic feel. The AERO 14 comes in three colors: green, orange, and black.
* There are 2 black color options: black and pure black.
** Product appearance may differ by country and region. Please contact your local dealers or retailers for the latest product information.
Stunning NVIDIA® Geforce® GTX 1050 Ti Graphics: Boost in 3D Graphics
Aero 14 features the top of the line NVIDIA® GeForce® 1050 Ti graphics. The high performance is capable of rendering more detailed 3D graphics when running resource-demanding applications. The AERO 14 gives you the power you need to tackle 3D modeling and post editing with ease.
*Actual performance may vary depending on settings.
All New Processor: Witness the Next Generation Processing Power
The AERO 14 comes with the latest 8th gen intel ® Core™ i7-8750H processor, with over 50%* performance increase compared to the previous generation. Ultimate gaming, content-creation and multi-tasking work can all be performed perfectly well on your AERO 14, meaning that professionals can focus creation on the go like never before.
X-Rite™ Pantone® Color Calibration Certified
X-Rite™ Pantone® is the world-renowned authority on color and provider of color systems, known worldwide as the language of color communication from designer to manufacturer to retailer to customer. In order to give every professional the most accurate display colors possible, the AERO 14 has passed the test by X-Rite™ Pantone®.
*Calibration environment: Display brightness: 100%;
System operation: Windows 10 Home Premium;
Calibration device: Provided By X-Rite™ Pantone®, Designed especially for GIGABYTE.
QHD Display - High Precision, High Resolution
The QHD 2560x1440 display with great viewing angles, giving a premium viewing experience plus precise color accuracy and crystal clear images. For photo or video editing or the general work day, the AERO 14 provides the highest quality 14" display. No matter if you require higher resolution or want to be visually comfortable during the day the AERO 14 QHD display provides it all.
*Product specifications and product appearance may differ by country and region. Please contact your local dealers or retailers for the latest product information.
NTSC72% Wide Color Gamut – Vivid colors
Every AERO 14 is fitted with a 72% NTSC hi-res display. Experience popping colors and sharp images that takes you closer to the important details.
Thunderbolt™ 3:The Lead in Port Technology
Speed can create infinite possibilities for creative professionals. With the latest Thunderbolt™ 3 port, the AERO 14 is able to achieve the height of data transfer speeds, transmitting data of up to 40Gbps. Besides speed, the port is able to connect to an external display running at 4K. Not to mention that the port is also reversible, saving more time and frustration in order to create what you would like to be creating.
3X 4K Output
Enjoy more productivity with 3x 4K output! The AERO 14 now supports three 4K external displays at the same time through the latest HDMI 2.0, mini DP and Thunderbolt™ 3. The AERO 14 brings you multiple ultra-high resolution displays to your workstation.
*require HDCP 2.2 supported monitors
Go Inside the Action with Breakthrough Sound
Dolby Atmos® pulls you into the game with powerful, moving audio that sweeps all around and above you with amazing precision and realism. A leap forward from surround sound, it gives you a competitive edge, with audio that heightens your sense of awareness and immerses you in a more intense gaming experience.
Outstanding Battery Life
Your productivity and creativity shouldn't be restricted by your battery life. Therefore, the AERO 14 allows you to work longer thanks to its high-performance 94Wh battery.
PCIe Solid State Drive - Storage Speed in Overdrive
The new AERO 14 carries 2x M.2 PCIe SSDs. With a single drive having a read speed of 2000 MB/s, it is easily 4x faster than any traditional SATA SSD technology available. With this boost in speed, the loading and installing time for programs and applications will be greatly decreased. Moreover, system boot speed increases, thus improving and accelerating the user experience by leaps and bounds!
Premium Island-Style Backlit Keyboard
The full-sized island-style chiclet keyboard creates snappy yet responsive typing experience for long-hour operation and makes typing as effortless as what users expected on their desktop systems with outstanding response.
Fan Tweak: Customized Stability
Fan Tweak tailors your fan speed to different user scenarios, striking a perfect balance between system stability and needs for tranquility. Under"Customize" mode, you can further adjust the maximum fan speed, embracing the great performance and quiet environment on your own. The 4 modes offer for all-condition tweak options.
OS

Windows 10 Pro
Windows 10

CPU

8th Generation Intel® Core™ i7-8750H (2.2GHz-4.1GHz)

Display

14" QHD 2560x1440 IPS WVA Anti-glare Display LCD with NTSC 72% Color Gamut

*X-Rite™ Pantone® Color Calibration Certified

System Memory

16GB DDR4 2400MHz 2 slots (Max 32GB)

Chipset

Mobile Intel® HM370 Express Chipset

Video Graphics

Intel® UHD Graphics 630
NVIDIA® GeForce® GTX 1050Ti GDDR5 4GB
Supports NVIDIA® Optimus™ Technology

Storage

2 x M.2 SSD slots (Type 2280, supports 1 x NVMe PCIe & SATA/ 1 x NVMe PCIe)

*The storage capacity may differ by country and region. Please contact your local dealers or retailers for the latest product information.

Keyboard Type

Auto-Adjusting Backlit Keyboard
Individual Macro Keys

Optical Disk Drive

N/A

I/O Port

2x USB 3.1 Gen 1 (Type A), 1x USB 3.1 Gen 2 (Type A), 1x Thunderbolt™ 3 (Type C),
1x HDMI 2.0, 1x mini DP 1.2, 1x Headphone-out jack (Audio-in Combo), 1x SD Card Reader, 1x DC-in Jack

Audio

2x 2 Watt Speaker, Microphone, Dolby Atmos®

Communications

Wireless LAN: 802.11 ac
Bluetooth: Bluetooth V4.2

Webcam

HD Camera

Security

Implements TPM by CPU, supports Intel® Platform Trust Technology (Intel® PTT)
Kensington Lock

Battery

Li Polymer 94.24Wh

Adapter

150W

*Adapter may differ by country and region. Please contact your local dealers or retailers for the latest product information.

Dimensions

335(W) x 250(D) x 18.9~19.9(H) mm
13.2(W) x 9.8(D) x 0.74~0.78(H) inch

Weight

~1.89 kg (w/Battery, M.2 SSD)
4.16 lb