Portatil gaming ultrafino, Aluminio Negro,15.6-2160p IPS, W10Pro, i7-8750H/1x16G-RAM/512G M.2 NVMe SSD/GTX1070/Backlit RGB/19mm/94WHrs
Comprar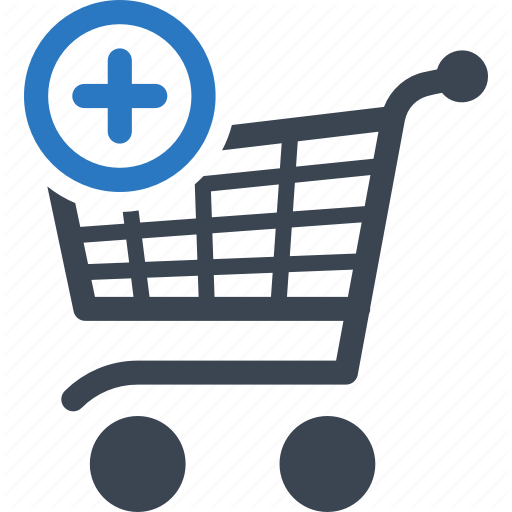 MPN/Ref: GA-C107U516-ES-BP5
EAN/GTIN-13: 4719331944056
Fabricante: Gigabyte
Garantía: 2 años
Pulsa para mas informacion en web del fabricante
NVIDIA® GeForce® GTX 1070 GDDR5 8GB with Max-Q design
8th Gen Intel® Core™ i7-8750H Processor
World's First Full HD 144Hz IPS Panel with Thin Bezel Design
4K UHD IPS Adobe RGB 100% Panel (Optional)
5mm Thin Bezel Design: Experience True Visual Immersion
X-Rite™ Pantone® Certified Display
94Wh Huge Battery Capacity for 10 Hours Productivity
Thunderbolt™ 3: Up to 40Gbps
USB 3.1 Type-C: 10Gbps / 5V 3A
Support UHS-II Card Reader
HDMI 2.0/miniDP 1.4: Ultra HD 4K 60Hz Output
Blazing-fast M.2 PCIe Gen.3 X4 SSD: Reach 2000MB/s (Optional)
DDR4 2666MHz
GIGABYTE Fusion Keyboard: Professional Meets Style
GIGABYTE Fusion Macro Software
Unique Aesthetics with Aluminum Robust Body
CNC Chassis: Brings Back the Art of Crafting
Dolby Atmos: Moving Audio
World's First Full HD 144Hz IPS Panel with Slim Bezel Design
GIGABYTE AERO is all about creating more possibilities for you. This time we offer a brand new option: the Full HD IPS panel with 144hz refresh rate. The higher refresh rate of 144Hz is not just for victory but it is also to provide a smooth visual sensation. With its 5mm near-borderless design and X-Rite™ Pantone® color calibration, the new AERO 15 ensures you perfect color reproduction and viewing angle that gives you the edge like no other.
*Panel specifications may differ by country and region. Please contact your local dealers or retailers for the latest product information.
The AERO 15 uses state of the art technology in chassis manufacturing, the CNC (Computer Numerical Control) is an automation of precise machine tools which creates well-detailed chassis. With 3 colors to choose from (black, orange and green), the AERO 15 will suit your needs from performance to style.
5mm Thin Bezel Design: Experience True Visual Immersion
The AERO 15 further breaks technological barriers by opting a class-leading 15" 5mm bezel display. Thanks to the ultra-thin bezel, the AERO 15 offers you greater display real estate without increasing chassis size.
All New Processor: Witness the Next Generation Processing Power
The AERO 15 comes with the latest 8th gen intel ® Core™ i7-8750H processor, with over 50%* performance increase compared to the previous processor. Ultimate gaming, content-creation, and premium VR, all these can now truly be performed on your AERO 15, meaning that professionals can focus creation on the go like never before.
Slim

Yet Powerful

GeForce® GTX 1070 Graphics
The AERO 15X has broken all boundaries and opt for the latest NVIDIA® GeForce® GTX 1070 GDDR5 8GB graphics in a thin chassis, breaking the limits of laptop performance. The new GPU not only delivers the ultimate performance and efficiency, but also easily provides an immersive Virtual Reality (VR) experience and smooth high-res gameplay. Hardcore gamers can now possess over-the-top performance on the mobile platform with crystal clear, captivating motion graphics, and jaw-dropping visuals.
The AERO 15 incorporates specially designed dual fan and heat pipes system that takes care of both GPU and CPU in order to maintain an optimal chassis temperature and performance. Giving you a smooth production experience every time you use the AERO 15.
Be Faster
Do not waste your precious time on waiting for data transfers. The AERO 15 fully supports M.2 PCIe, which is more than 4 times faster than SATA3 SSD, thus decreasing data transfer time and increasing your creative production time.
Productivities Matters
Creation and Productivity goes hand in hand. AERO 15 is a world first, with X-Rite™ Pantone® display color certification by standardizing every AERO 15 display for the best replicated color possible. To go even further, Thunderbolt™ 3 port has been selected for a premium ultra-fast transfer speed at 40Gbps, nothing can hold you back. Don't forget the RGB fusion keyboard and the whopping 94Wh battery. The list goes on with unlimited possibilities every time you produce with the AERO 15.
Thunderbolt™ 3: The Lead in Port Technology
Speed can create infinite possibilities for creative professionals. With the latest Thunderbolt™ 3 port, the AERO 15 is able to achieve the height of data transfer speeds, transmitting data of up to 40Gbps. Besides speed, the port is able to connect external displays running at 4k each. Not to mention that the port is also reversible, saving more time and frustration in order to create what you would like to be creating.
HDMI 2.0 / miniDP 1.3
Let your creative juices flowing and maximize the use of your AERO 15. With multiple ports such as HDMI 2.0, miniDP 1.3 and Thunderbolt™ 3. You will have the options to power an 8K display, experience 4K at 60FPS or connect up to 4 external displays. Now you can multitask and have all the information you need right in front of you like never before.
RGB Fusion Keyboard: Personalize your laptop
Make your AERO 15 completely unique with the RGB Fusion software, allowing you to personalize any key with macro and an RGB lighting from a panel of more than 16.8 million colors and maximize your productivity.
Outstanding Battery Life
Your productivity and creativity shouldn't be restricted by your battery life. Therefore, the AERO 15 allows you to work longer thanks to its high-performance 94Wh battery. Ultra-Thin Adapter.
Battery Click
Because details count, we have added a "battery click" function to keep track of the remaining battery life. You can now know exactly how much battery is left without even turning your laptop on, just by looking at the icon next to your trackpad.
OS

Windows 10 Pro
Windows 10

CPU

8th Generation Intel® Core™ i7-8750H (2.2GHz-4.1GHz)

Display

15.6" Thin Bezel FHD 144Hz 1920x1080 IPS anti-glare display LCD

15.6" Thin Bezel UHD Adobe RGB 100% 3840x2160 IPS anti-glare display LCD

*X-Rite™ Pantone® certified display

System Memory

8GB/16GB DDR4 2666MHz, 2 slots (Max 32GB)

Chipset

Mobile Intel® HM370 Express Chipset

Video Graphics

Intel® UHD Graphics 630
NVIDIA® GeForce® GTX 1070 GDDR5 8GB
Supports NVIDIA® Optimus™ Technology

Storage

2 x M.2 SSD slots (Type 2280, supports 1 x NVMe PCIe & SATA/ 1 x NVMe PCIe)

*The storage capacity may differ by country and region. Please contact your local dealers or retailers for the latest product information.

Keyboard Type

GIGABYTE Fusion RGB Per-Key Backlit Keyboard

Optical Disk Drive

N/A

I/O Port

USB 3.1 Gen1 (Type-A)*2, USB 3.1 Gen2 (Type-A)*1, Thunderbolt™ 3 * 1(USB Type-C),
HDMI 2.0, mini-DP 1.4, Headphone-out jack (Audio-in Combo), SD Card Reader, DC-in Jack, RJ-45

Audio

2 Watt Speaker*2, Microphone, Dolby Atmos®

Communications

Wireless LAN: 802.11 ac
Bluetooth: Bluetooth V4.2 + LE

Webcam

HD Camera

Security

Implements TPM by CPU, supports Intel® Platform Trust Technology (Intel® PTT)
Kensington Lock

Battery

Li Polymer 94.24Wh

Adapter

180W

*Adapter may differ by country and region. Please contact your local dealers or retailers for the latest product information.

Dimensions

356.4(W) x 250(D) x 18.9(H) mm
14.0 (W) x 9.8(D) x 0.74(H) inch

Weight

~2.0 kg (w/Battery, M.2 SSD)
4.49 lb