Asus ROG Zephyrus S GX701GXR-HG125T
Portatil Gaming, Aluminio Negro, 17.3-1080p-300Hz-IPS G-SYNC, W10. i7-9750H/32GB-DDR4/1TB-SSD NVMe/RTX2080Q-8GB/WiFi-AC/USB3.1/RGB/19mm/76Wh
Comprar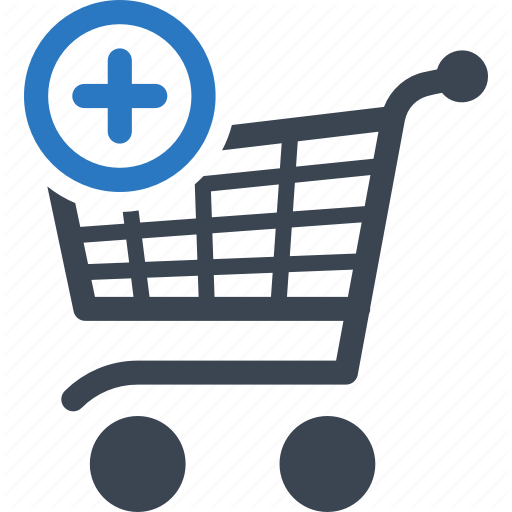 MPN/Ref: 90NR02J1-M02410
EAN/GTIN-13: 4718017501187
Fabricante: Asus
Garantía: 2 años
Pulsa para mas detalle en web del fabricante
Información de la marca para Asus ROG Zephyrus S GX701GXR-HG125T, 90NR02J1-M02410:
JUEGA SIN LIMITACIONES
El ROG Zephyrus S lidera en portabilidad el segmento de portátiles gaming Windows 10 Pro. La nueva versión introduce nuevas características, como una pantalla de 17" - 43,18 cm con un marco más fino y un chasis con un perfil de solo 18,7 mm. El Zephyrus S GX701 viene equipado hasta con gráficas GeForce RTX™ 2080 y procesadores Intel® Core™ i7 de 9ª Gen. Sumérgete en los juegos con una pantalla de 300 Hz/3 ms con validación Pantone® o bien un panel con lo último en tecnología HDR. GPU Switch te permite cambiar entre los modos G-SYNC™ y Optimus para jugar en las mejores condiciones o ahorrar batería.
EL PORTÁTIL DE GAMING DE 17" - 43,18 cm MÁS FINO QUE EXISTE
Tradicionalmente, escoger un portátil de 17" - 43,18 cm significaba cargar con un equipo grande y pesado. Sin embargo, gracias a la implementación de un marco fino y a la experiencia que ASUS atesora en materia de diseño, el ROG Zephyrus S presenta unas dimensiones típicas de un equipo de 15" - 38,1 cm. Su elegante chasis en aleación de magnesio cabe en fundas de tamaño estándar* y es capaz de resistir las eventualidades del día a día.
Unmatched Speed and Depth of Color
Slender bezels frame one of two IPS-level panels. The HDR panel enhances AAA titles with richer colors, brilliant whites, and deeper blacks via local dimming. The HDR display also extends battery life with Panel Self Refresh and Static Display Refresh Rate Switch technologies that cut active power consumption by up to 11%. Fast-paced FPS games runs as smooth as silk on the SDR alternative featuring the world's first and fastest 300Hz laptop display. Pantone® Validation with factory calibration and ProArt™ TruColor Technology ensures accurate colors for content creators.
QUICKLY SWITCH GEARS FOR WORK AND PLAY
Live a double life powered by the ROG-exclusive GPU switch. With just a few clicks, ROG Zephyrus S transitions between better gaming and longer battery life. G-SYNC mode synchronizes the GPU and display to deliver smoother gameplay with lower input lag and tear-free graphics, while Optimus mode selectively turns off the discrete GPU to save power with everyday desktop productivity and entertainment.
POTENT PERFORMANCE WITH NEXT-GEN GRAPHICS
Remarkably slim without sacrificing speed, ROG Zephyrus S harnesses the latest GeForce RTX™ 2070 with Max-Q Design GPU and 8th Gen Intel® Core™ i7 CPU to deliver desktop-like performance for hardcore gaming, serious creative work, and cutting-edge VR. This powerful core is backed by up to 24GB of DDR4 RAM for heavy multitasking and a 1TB NVMe SSD for your game library and professional portfolio.
SMARTER COOLING FOR FASTER PERFORMANCE
Ultra-slim laptops leave less breathing room for cooling, so the unique ROG Active Aerodynamic System (AAS) expands to help Zephyrus S sustain top performance for gaming and other heavy loads. Lifting the lid opens a large intake that increases airflow by up to 32% compared to typical designs. Anti-dust tunnels keep the heatsinks clean to preserve cooling efficiency and system stability over time
CUSTOMIZE AND COORDINATE COLORS
The forward keyboard position lowers surface temperatures on the desktop-style layout, so you can game in comfort for hours. Customize per-key RGB backlighting for different games and workflows, and match colors and effects with compatible peripherals using Aura Sync. Illumination extends to a unique volume roller positioned for quick adjustment and a glowing numpad that appears on the touchpad.
INCREDIBLE SOUND POWERED BY SMARTAMP
Smart amplifier tech keeps the speakers within thermal and excursion limits when you spin the volume roller, so you can turn it up without harming the cones. The amplified output is louder, with more bass and range that help you hear enemies on the battlefield, dialog in videos, and subtleties of your productivity soundtrack. Plug in a headset for immersion, and go deeper with virtual surround sound.
TAP INTO TYPE-C CHARGING
ROG was first to support both DC and Type-C charging on gaming laptops. USB Power Delivery lets Zephyrus S charge from portable power packs, so you don't have to find a socket when the battery gets low. Fast-charging support reverses the flow, using up to 3A to quickly revive smartphones and other devices. You can also do everyday work with a smaller 65W adapter that lightens your load on the road.
COMPREHENSIVE CONNECTIVITY
ROG Zephyrus S has all the connectivity needed for gaming and working on the go. One Type-C™ (USB-C™) port is available at USB 3.1 Gen 1 speed, while one Type-A port offers faster Gen 2 connectivity for devices that can keep up. Additional Type-A ports are perfect for a gamepad, mouse, or USB storage. HDMI 2.0 supports 4K UHD displays up to 60Hz, so you can game and entertain on big-screen TVs.
EXTERNAL CAMERA FOR BETTER LIVE-STREAMING
Upgrade your stream with the ROG GC21 external camera. It captures crisp Full HD detail at a silky 60 FPS that makes movement smoother and more nuanced. Despite doubling the frame rate of conventional cameras, ROG GC21 folds to just 17mm thin and slips easily into a pocket. Position the USB-connected camera anywhere for the perfect angle, and be heard clearly by the beamforming microphone array.
UNIFIED SYSTEM TUNING AND PERSONALIZATION
ROG Armoury Crate unifies system and lighting control to put essentials at your fingertips in a single utility. You can easily change settings for both and define up to four game profiles that automatically make adjustments when you launch your favorite titles. These options are just the beginning for what will become an even more versatile tool.