Portatil Gaming, 17.3-1080p, FreeDOS, i7-8750H/16GB-RAM/256GB-SSD M.2 SATA+1TB-HDD/GTX1050Ti-4GB/Killer LAN/Steel FullColor
Reservar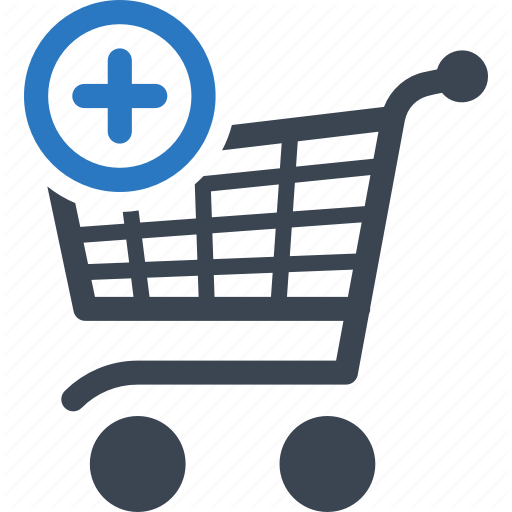 MPN/Ref: 9S7-179F32-081
EAN/GTIN-13: 4719072599676
Fabricante: MSI
Garantía: 2 años
Pulsa para mas informacion en web del fabricante
Latest 8th Gen. Intel® Core™ i7 processor
Windows 10 Home / Windows 10 Pro
Latest GeForce® GTX 1050 Ti 4GB GDDR5 with desktop level performance
17.3" Full HD (1920x1080), 120 Hz Refresh Rate and 3ms response time panel (Optional)
17.3" Full HD (1920x1080) (Optional)
Cool gray brushed surface and black aluminum alloy design
Exclusive Silver Lining Printed keys
RGB Gaming Keyboard by Steelseries
Exclusive Cooler Boost 4 Technology
Dragon Center 2.0
Nahimic 3 Audio Technology delivering 360⁰ immersive audio experience
Upgraded Killer Gigabit LAN Controller + Killer Shield + 802.11 ac
Matrix Display supporting 4K output up to 2 external monitors
Hexa-ordinary Performance 8th Gen Intel® Core™
i

7 Processors

Take a huge leap in performance with the 1st-ever Hexa Core notebook processors! Experience boosted gameplay and faster rendering by up to 40% with the extra cores. The more the merrier!
NVIDIA'S LATEST GEFORCE® GTX 1050 T
I

GPU IS READY TO AMAZE YOU ON MSI GAMING NOTEBOOKS

With the innovative Cooler Boost 4 cooling solution and MSI's exclusive gaming features catered for gamers, the NVIDIA's latest GeForce® GTX 1050 Ti GPU releases its full performance completely on MSI gaming laptops. 3D performance of GeForce® GTX 1050 Ti GPU is better than GeForce® GTX 970M graphics.
Multi-task with up to 3 Monitors
Expand the vision for extreme gaming experience. MSI innovative Matrix Display supports up to 2 external displays simultaneously through 1x HDMI port* and 1x Mini DisplayPort 1.2. Multi-task is made possible even during competitive gameplays. Connect the laptop to HDTV display, Matrix Display supports 4K output with a resolution up to 3840 x 2160. MSI Matrix Display technology creates an ideal environment for extreme gaming experience and pleasant multimedia entertainment.
*GT Series/ GE Raider series : HDMI 4K@60Hz
*GE / GP / GL / GF / GV Series : HDMI 4K@30Hz
PCI-E GEN3
x

4 SSD – Ultra Speed Storage

Get in the game before everyone else with the latest PCI-E Gen 3.0 x4 bandwidth utilizing NVMe technology on single M.2 SSD. Harness the full performance potential of the Gen 3.0 SSD through the optimization of the hardware and software outputting extreme read speeds up to 2200MB/s, 5x faster than SATA3 SSD's.
*This specification may vary by model.
Dynamic Temperature / Performance Balancing
The exclusive MSI "SHIFT" technology pushes system to the extreme while minimizing noise and temperature. Switch between different profiles either push your system to the extreme or in the pursuit of longer battery life. Easily activate it by pressing the FN + F7 hotkey combo, or via the Dragon Center.
Cooler Boost 4
Enhanced Cooling Design for Higher Power Gaming
Heat is the most original element on earth. It's pure physics that more energy will generate more heat. Cooling is therefore a knotty task to tackle with. MSI exclusive Cooler Boost 4 technology creates dual thermal modules internally by allocating dedicated heat pipes for GPU and CPU. One click on the fan boost button, a total of 6 heat pipes and dual fans actively and effectively push heat out of the system, making the cooling design the highest level of its kind.
*The fan boost button is available only on certain models
Faster, Smaller and More Convenient USB Type-C Interface
The USB3.0 Type-C SuperSpeed transfer mode supports up to 5Gbps transfer speed, 10X faster than the standard USB 2.0. Its compact port-design with reversible plug. The USB3.0 is backwards compatible with USB 2.0.
NAHIMIC THE 3D SOUND EXPERT IN GAMING
Live the most incredible and immersive 3D sound experience with Nahimic, highly acclaimed by gaming communities across the world. It offers high definition sound technology that boosts the audio and voice performance of your gaming computer. Get lost in the immersive 7.1 virtual surround sound over your standard audio equipment! Nahimic recreates all of the depth and spatiality of sound on a classic stereo system like your headsets or your external/internal PC speakers. With 2017 Nahimic 2+ release brings even more customizations like the audio profile creation or more fine tuning options for the Sound Tracker, and that for only one goal: being the ultimate weapon for the gamers.
RGB Gaming Keyboard by Steelseries
A Keyboard All Gamers Desire For
Every detail is especially calculated and designed for professional gamers, and now it's yours. This keyboard is with RGB backlighting, ergonomically designed with 1.9mm key travel for better responsive and tactile feedback, optimum WASD zone and support of anti-ghosting for up to 45 keys. Mechanical-level Shielding solution makes the gaming notebook keyboard the most solid ever.
Silver Lining Print
See more and do more in the night with high-grade silver lining printed keys. See the full color spectrum on the SteelSeries multicolor keyboard and enjoy longer lasting keys worry free of long-term wear and tear.
Killer™ GAMING LAN – PROTECTING YOUR PING
In the gaming battlefield, speed defines the winner. Stop losing games to lag with Killer Gaming Lan. The advanced stream detect 2.0 of the upgraded Killer E2400 chipset protects networking traffic and prevents lag spikes through controlling and managing up to 6 priority levels. You can game without fear and play at your best while tracking your speeds with the easy-to-use Killer Networking Manager.