Portatil Gaming, 15.6-1080p-144Hz IPS, Marco fino, W10, i7-8750H/2x8G-RAM/1x512G-SSD NVMe+2T-HDD/RTX2060P-6G/WiFi AC/Backlit RGB/24mm/62Wh
Reservar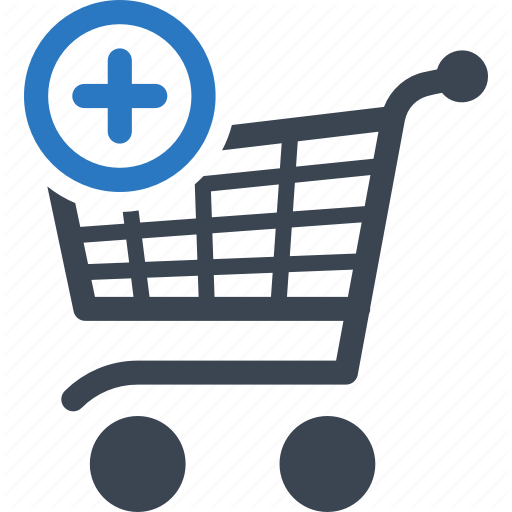 MPN/Ref: 9WS5W908IU411ES0001
EAN/GTIN-13: 4719331960247
Fabricante: Gigabyte
Garantía: 2 años
Pulsa para mas informacion en web del fabricante
The World's Only "All Intel Inside"
World's First Microsoft Azure AI Notebook
NVIDIA® GeForce® RTX™ 2070/60 GDDR6 8/6GB
8th Gen. Intel® Core™ i7-8750H Processor(2.2GHz-4.1GHz)
Intel® M.2 PCIe Gen3x4 Up to 3200MB/s
LG® 15.6 FHD 1920x1080 144Hz IPS Anti-Glare LCD Panel
SAMSUNG® DDR4: 2666MHz :Up to 32 GB
Killer™ DoubleShot™ Pro: Optimized Gaming Network
NAHIMIC® 3D Surround Sound for gamer
Island-Style RGB Fusion Keyboard
Chassis Designed for Cooling : Dual Fans+ 6/5Heatpipes + 7 Vents
GIGABYTE leads the industry by collaborating with Intel® - the world renowned tech giant. This time round, the AORUS uses a combination of high-performance parts by Intel®, called the All Intel® Inside technology. Expect a brand new multitasking-expert 6 core Intel® CPU, durable and ultra-fast 760p SSD and Intel® based killer Wi-Fi for smarter broadband connectivity. All these high-performance parts work together seamlessly, so that you can concentrate on more important tasks at hand.
GEFORCE RTX™ GRAPHICS REINVENTED
NVIDIA® GeForce® RTX™ delivers the ultimate laptop gaming experience. Powered by the new NVIDIA Turing™ GPU architecture and the revolutionary RTX platform, RTX graphics cards bring together real-time ray tracing, artificial intelligence, and programmable shading. This is a whole new way to experience games.
LG® IPS 144Hz High Refresh Rate Gaming Display | Victory Within a Blink of an Eye
The AORUS 15 welcomes the integration of a super-fast high refresh rate LG IPS 144Hz display. The indisputable high-quality display offers phenomenal wide-viewing angles and smooth image reproduction that takes you to victory without skipping a frame.
Coffee Lake CPU | Wake Up to the Extreme
The next upgrade is here, introducing the all new Intel® Core™ i7-8750H . Moving up from the previous Kaby Lake architecture CPU's, the all new Coffee Lake architecture increases the performance with a whopping additional 50% in multitasking performance, with better energy efficiency and processing power that lets you steam, record and play at the same time without worries. The wait is over. Introducing the Intel® Core™ i7-8750H with AORUS 15. The greatest meets the greatest.
*Claim based on comparison between Intel® Core™ i7-8750H vs Intel® Core™ i7-7700HQ on Cinebench R15 CPU
SAMSUNG® Performance RAM | Every Detail Screams Extreme
Games are becoming more demanding with the introduction of 4K gaming. Ram speed needs to catch up in order to meet the demands. AORUS decided to up the game by upping the DDR4 speed to the latest and extreme speed of 2666Hz. Feel the difference right away and let ram demanding games be a thing of the past.
4TB storage with Intel® M.2 PCIe NVMe SSD
Every gamers dream is to have a large storage equipped with an ultra-fast SSD. The AORUS 15 comes with two M.2 slots and one 2.5 HDD, with a total of up to 4TB of storage that satisfies the need to store large amounts of games and media. It does not just stop at the expansion, the AORUS 15 equips a high-quality Intel® 760p PCIe 3.0 x4 SSD with read speeds of up to 3000 MB/s. Gamers no longer need feel the drag of loading screens and get into action right away.
*Product specifications and availability may vary by country and region. We recommend you to check with your local dealers for the latest product information.
Strong Exterior | Cool Interior
From the AORUS research center comes a breakthrough of high performance in a thin and light chassis. With exclusive heat dissipating technology working in a chassis that is no thicker than 2.5 cm, with distinctive design cues that comes from the wings of a modern fighter jet. The AORUS 15 is in its top form to provide you with nothing but victory.
Extremely Thin Bezel | Clean Cut Design
This Marks the first AORUS gaming laptop with a thin-bezel display design, pushing the boundary of technology by having a 15.6 inch display in a portable 14 inch like chassis. AORUS breaks the gaming laptop tradition by offering portability where others can't.
Killer™ DoubleShot™ Pro | Full Bandwidth Utilization
Killer™ DoubleShot™ Pro provides unprecedented speed, intelligence, and control for systems with Killer™ Wireless adapter and a Killer™ Ethernet controller. DoubleShot™ Pro automatically picks the fastest network connection and sends all high priority traffic over that interface. All standard traffic is then sent over the other interface. This ensures the highest priority traffic will always be put on the fastest and most reliable link, giving you lag free gaming experience even while running multiple downloads the same time.
NAHIMIC 3 | 3D Sound Immersion for the Soul
NAHIMIC top-end software built brings a tremendous improvement to 3D 7.1 surround sound experience. The advantage is clear, with pin point accuracy, NAHIMIC provides gamers the ability to hear the surrounding with true accuracy and definition without distortion. Feel the gaming environment through the headphone and take the victory.
AORUS Fusion 16.7 Million Color Per-Zone RGB Keyboard
AORUS 15 keyboard takes on a fresh look with stunning 16.7 million color per-zone RGB lighting to create what is uniquely yours.