Portatil Gaming, 15.6-1080p, FreeDOS, i5-8300H/8GB-RAM/1TB-HDD/GTX1050-4GB/Gigabit LAN/Steel Red-Backlit
Reservar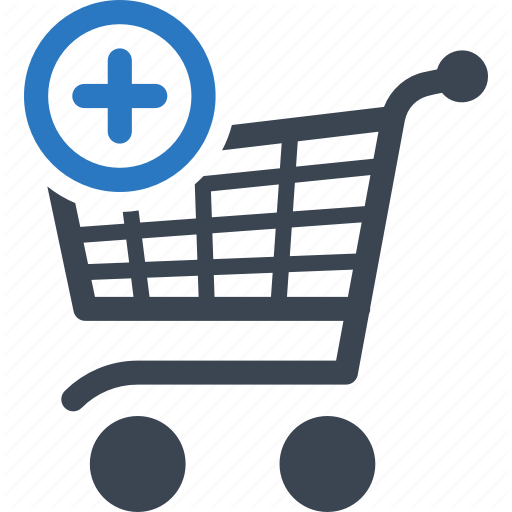 MPN/Ref: 9S7-16P612-279
EAN/GTIN-13: 4719072579302
Fabricante: MSI
Garantía: 2 años
Pulsa para mas informacion en web del fabricante
Latest 8th Gen. Intel® Core™ i5/i7 processor
Windows 10 Home / Windows 10 Pro
Latest GeForce® GTX 1050 with 4 / 2 GB GDDR5
15.6" Full HD (1920x1080), 120 Hz Refresh Rate and 3ms response time panel (Optional)
15.6" Full HD (1920x1080), IPS level panel (Optional)
15.6" Full HD (1920x1080), 94%NTSC wide-view panel(Optional)
Gaming keyboard by SteelSeries with red color backlighting
5X bigger Upgraded Giant Speakers for captivating realism
Exclusive Cooler Boost 5 Technology
Exclusive SHIFT technology boosts performance under controlled noise & temperature
Dragon Center 2.0
Nahimic 3 Audio Technology delivering 360⁰ immersive audio experience
Matrix Display supporting 4K output up to 2 external monitors
WTFast free premium license for 2-month
Hexa-ordinary Performance 8th Gen Intel® Core™
i

7 Processors

Take a huge leap in performance with the 1st-ever Hexa Core notebook processors! Experience boosted gameplay and faster rendering by up to 40% with the extra cores. The more the merrier!
SLEEK & SHARP FINISH
The new design grants the GL Series a clean and sleek finish, while retaining the red lining representing the gaming performance.
5 TIMES BIGGER THAN OTHERS LOUDER SOUND, MORE RESONANCE, AND HIGHER QUALITY
Gamers can feel every engine sound roaring past with the upgraded giant speakers. Exclusive audio module design and independent sound chamber for top-notch auditory sensation.
NVIDIA's Latest GeForce® GTX 1050 GPU is Ready to Amaze You on MSI Gaming Notebooks
With the innovative Cooler Boost cooling solution and MSI's special gaming features catered for gamers, the NVIDIA's latest GeForce® GTX 1050 GPU shall be able to release its full performance completely on MSI gaming laptops.
WIN BY A MILLISECOND FASTER– WORLD'S FIRST 120HZ 3MS GAMING (Optional)
As the only gaming laptop with Full HD at 120Hz refresh rate and 3ms response time panel, this is the go-to companion you can count on to never lose a detail during chaotic gameplays. The level of realism is drawn from the panel's ability to produce up to 120 picture frames per second, topped with 94% NTSC Color Gamut calibration to bring you the most vibrant visuals for your ultimate entertainment pleasures.
*World's first on Gaming notebooks. This feature may vary by SKU and country.
Multi-task with up to 3 Monitors
Expand the vision for extreme gaming experience. MSI innovative Matrix Display supports up to 2 external displays simultaneously through 1x HDMI port* and 1x Mini DisplayPort 1.2. Multi-task is made possible even during competitive gameplays. Connect the laptop to HDTV display, Matrix Display supports 4K output with a resolution up to 3840 x 2160. MSI Matrix Display technology creates an ideal environment for extreme gaming experience and pleasant multimedia entertainment.
*GT / GE / GP / GL / GF / GV series (with GTX 1060 or above): HDMI 4K@60Hz
*GP / GL / GF / GV Series (with GTX 1050 Ti or below): HDMI 4K@30Hz
Dynamic Temperature / Performance Balancing
The exclusive MSI "SHIFT" technology pushes system to the extreme while minimizing noise and temperature. Switch between different profiles either push your system to the extreme or in the pursuit of longer battery life. Easily activate it by pressing the FN + F7 hotkey combo, or via the Dragon Center.
REVOLUTIONARY COOLING MODULE FOR ENTHUSIASTIC GAMING
The latest MSI Cooler Boost 5 excels as a dual thermal modules, adopting dual Whirlwind Blade fans with 7 heat pipes and well-endowed 4 airflows in the revolutionary cooling design. It ends up intensively and efficiently driving exhaust heat out of the system, raising the cooling technology to the highest level of its kind. Especially designed for generating greater performance and lower temperature.
Gaming Keyboard by Steelseries
Every detail is especially calculated and designed for professional gamers, and now it's yours. This keyboard is with pure color backlighting, ergonomically designed with 1.9mm key travel for better responsive and tactile feedback, optimum WASD zone and support of anti-ghosting for up to 45 keys. Mechanical-level Shielding solution makes the gaming notebook keyboard the most solid ever.
Silver Lining Print
Dreamed of a keyboard with intense lighting? Experience the SteelSeries silver-lining printing keyboard with intense red, that is also built to last