Portatil Gaming, 18.4-1080p-IPS, Win10, i7-8850H/64GB-RAM/512GB-SSD NVMe+1TB/BDRW/SLI 2xGTX1080-8GB//Killer Combo/Steel FullColor
Reservar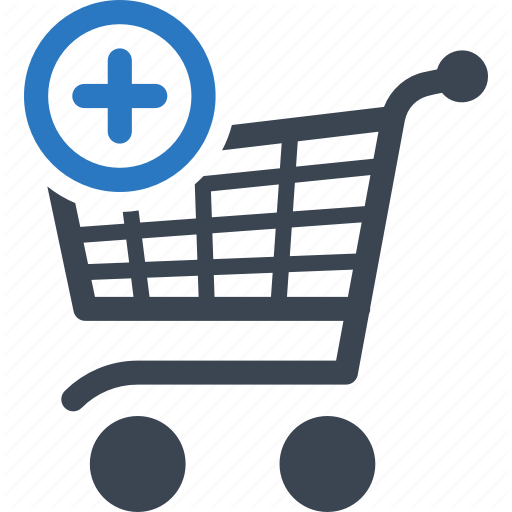 MPN/Ref.: 9S7-181612-038
Fabricante: MSI
Garantía: 2 años
Pulsar para + informacion en enlace externo del fabricante
Latest 8th Gen. Intel® Core™ i7 processor
Windows 10 Home / Windows 10 Pro
Latest GeForce® GTX 1080 8GB GDDR5X SLI with ultra performance
Exclusive Cooler Boost TITAN cooling technology
Mechanical Keyboard with Switch by Cherry MX RGB Speed Silver
Per-Key RGB Backlight customization with SteelSeries Engine 3
Dual functions intelligent touchpad / numeric key pad
Thunderbolt™ 3 supporting 40Gbps ultra speed data transfer rate, 4K@60Hz monitor output, and portablecharging power up to 5V/3A with USB 3.1 Gen 2 Type-C universal plug
Dragon Center 2.0
Easy Overclocking with MSI SHIFT Technology (optional)
Exclusive ESS SABRE HiFi DAC for lossless, high-quality audio
Nahimic 3 Audio Technology delivering 360⁰ immersive audio experience
Sound by Dynaudio system
18.4" Full HD (1920x1080) display
True Color 2.0 Technology for increased color contrast and greater image detail
Killer DoubleShot Pro (Killer Gb LAN + Killer 802.11 a/c WiFi) with Smart Teaming
Upgraded Killer Gigabit LAN Controller with Advanced Stream Detect 2.0 and Killer Shield
Matrix Display supporting surround mode and 4K output up to 3 external monitors
MSI X Boost technology supports faster storage access speed
Brushed-metal lid and aesthetics line design inspired by matte black supercars, adding high class taste
WTFast free premium license for 2 months
NVIDIA's Latest GeForce® GTX 1080 SLI GPU
is Ready to Amaze You on MSI Gaming Notebooks
With the innovative Cooler Boost cooling solution and MSI's special gaming features catered for gamers, the NVIDIA's latest ® GTX 1080 SLI GPU shall be able to release its full performance completely on MSI gaming laptops.
Embrace the Enthusiast Level Virtual Reality Experience
The perfect combination of MSI gaming laptops and Nvidia next gen. GeForce® GTX 1080 / GTX 1070 / GTX 1060 graphics cards shall bring you the enthusiast level of VR experience. As the only brand certified by NVIDIA, Intel and VIVE, MSI is the 1st VR ready gaming laptop brand and provides an exceptionally smooth and powerful mobile platform for the ultimate immersive virtual reality experience. It is highly recommended to enjoy this latest technology and explore the amazing artificial world with MSI extreme gaming notebooks. Get ready before everyone else with World's best VR ready gaming notebooks and to be amazed by the excitement experience from the simulated reality.
IPS Level, True-to-Life Viewing Experience
IPS level display with higher gamut of 72% NTSC color range takes image clarity to a whole new level with higher pixel resolution. Images are amazingly 40% more sharp and vivid in contrast level and 20% clearer in brightness level compared with those on regular TN panels. Hence, images are more vivid even from left and right side of the viewing angle. When you're playing games, you will have breathtaking and brilliantly true-to-life viewing experience.
Best Surround Mode On GT Series Gaming Notebooks
Expand the vision for extreme gaming experience. Embrace immersive gaming experience by expanding your gaming real estate across 3 external displays in 4K UHD resolution with the Latest Surround Mode technology.
MSI GT series has innovative design of pure discrete graphics mode. The Matrix Display on GT series therefore supports up to 3 external 4K displays, 4 displays in total simultaneously through one HDMI (4K @ 60Hz) compatible port, one Mini DisplayPort 1.2 and one Thunderbolt 3* (Type-C port) plus the laptop built-in display. Multi-task is made possible even during competitive gameplays. Connect the laptop to HDTV display, Matrix Display supports 4K output with a resolution up to 3840 x 2160 @60Hz.
MSI Matrix Display and Latest Surround Mode technologies create an ideal environment for extreme gaming experience and pleasant multimedia entertainment.
*A Type-C to Mini DisplayPort cable is required.
All New ID Design, 18.4" Gaming Monster with SLI
Inspired by ultimate weapon in Sci-Fi scenarios and the previous GT80, the design should give it a fluid look with feeling of light speed. The engineers refine every detailed component and enhance the mechanical materials while staying true to its extreme performance. The GT83 Titan SLI is no doubt the world's most powerful 18.4" SLI gaming notebook in the mobile market.
8H Dragon Shield
Dragon Spirit Designed with Corning® Gorilla® Glass
Pure, passionate, focused and persistent, these are characteristics of a professional gamer with iron will. In honor of these extraordinary people, the new Dragon Shield is covered with highly durable, damage resistant Vibrant Corning® Gorilla® Glass that will be inlaid on MSI gaming notebooks. Vibrant Corning Gorilla Glass offers photo-realistic quality images with resolution comparable to high quality prints on paper. It is a true tribute to the combination of MSI's powerful dragon spirit and MSI product - as beautiful and shiny as diamond.
DDR4-2666 MEMORY - HIGHER BANDWIDTH FOR HIGHER WORKLOAD
Get the best possible performance out of your notebook with support of the advanced DDR4-2666 memory. With over 40% faster performance than previous gen DDR3, and up to 10% faster than DDR4-2400, it is the new laptop standard to take your extreme gaming experience to the next level.
*Optional
Cooler Boost Titan - Triple Fans with 15 Heat Pipes for Extreme SLI Graphics Platform
Heat is the most original element on earth. It's pure physics that more energy will generate more heat. Cooling is therefore a knotty task to tackle with. Cooler Boost Titan consists of three enhanced fans. Two Whirlwind Blade with 29 blades plus one 23 blades fan for GPU and CPU increase 30% more airflow at same RPM. Independent thermal solution on both CPU and GPU with a total of 15 heat pipes make sure that the overclocked CPU keep its highest performance while maintaining the best SLI graphics output of the mobile platform.
One Port for Ultra Data Transfer, 4K Pixels and 5V/3A Device Charging
MSI is the first in the world to adopt the Thunderbolt 3 interface on its gaming notebooks. The latest and fastest interface Thunderbolt 3 supports up to 40Gbps data transfer rates and 4K displays with daisy chain capabilities. Its USB 3.1 ultra speed interface supports up to 5V and 3A current output for charging.
Sound by Dynaudio 4 + 1 Speaker System,
2 Speakers for Each Channel
Years of cooperation between MSI and one of the world's leading speaker manufacturers Dynaudio has led up to the finest sound system in series notebook. The true 4+1 speaker system, 2 speakers for each channel delivers an authentic sound experience you will not have heard previously in a notebook, you simply need to hear it to believe it. Power amplitude has gone up by 50% from previous generations, meaning a full 10dB volume increase. You will be able to enjoy your games or movies in a whole new way with the Dynaudio sound offered in serie notebook.
Cherry MX Speed Silver Switches with RGB Multi-color Backlighting
Not just being the first, this gaming notebook is also the only gaming notebook in the world to have a Cherry MX Speed Silver RGB Switches onboard. These Cherry's new MX Speed switches have the best responsive and tactile feedback with a 1.2mm mechanical actuation, light operation 45g key switches and durability of Gold contact. Designed and made by MSI, this masterpiece is now capable of shining in the dark with multi-color RGB backlighting and allows you to click and clack even faster than ever before. Extreme gaming is no longer the purpose here, but the pursuit of the perfection of an art masterpiece.
One Touch Switch between Touchpad & Numeric Keypad
Packing the up-to-date touch pad with numeric keypad feature, the switch design is easy and simple. Just one touch, gamers can easily switch between these 2 functions.