Ordenador Sobremesa Gaming. 350W, B360, W10, i5-9400/8G-DDR4/128GB-SSD+1TB-HDD/RTX2060-6GB/DVDRW/Wifi AC
Comprar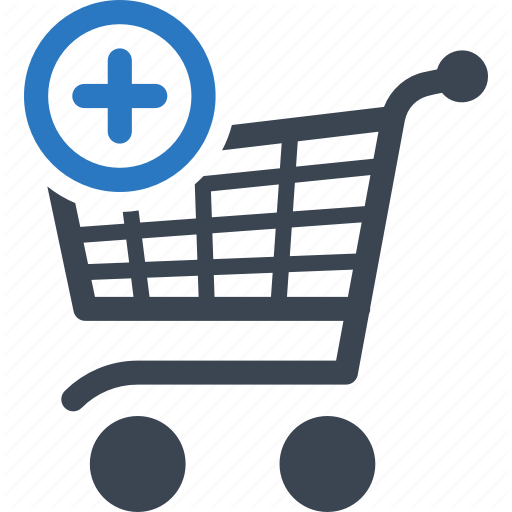 MPN/Ref: 9S6-B91551-802
EAN/GTIN-13: 4719072642372
Fabricante: MSI
Garantía: 2 años
Pulsa para mas informacion en web del fabricante
Windows 10 Home
9th Gen Intel® Core™ i7 processor with DDR4 memory
Up to MSI GeForce® RTX 2060 8GB GDDR6 graphics
Exclusive Silent Storm Cooling 2 cooling system enhances system cooling and keeps it silent.
Easy to upgrade - designed to upgrade your components with an ease.
Built-in carry handle – Take your Gaming Desktop everywhere with the easy to carry handle.
Audio Boost: Reward your ears with studio grade sound quality
Exclusive MSI Command Center
Super Charger: super power delivery, fast charge you mobile device
USB Type C with reversible design
Gaming never stops
The MSI Infinite gaming PC is built for gamers with a never-ending desire to GAME. Housing world's best gaming hardware and featuring many tools to truly play the way you want, the Infinite PC is there to outlast you in countless hours of gaming. Challenge your own limits!
Each MSI GAMING Desktop has its own set of unique advantages, developed with MSI's G.A.M.E. Unlimited values in mind. Entrenched with Gaming Performance, Absolute Gaming DNA, Magnificent Audio and Essential connectivity, MSI gaming desktops will get you to game unlimited.
The latest 9th Gen Intel® Core™ processor
The most powerful generation of Intel® Core™ desktop processors. Whether you are a gamer looking for a fantastic in-game experience with the performance headroom for smooth live streaming and seamless highlights recording or you are a creator that is ready to do more creating and sharing, less time waiting, this new generation of processors is ready to take you to that new level.
*Actual specification may vary by configurations.
Best protection
for transportation
To protect your most important component of your gaming PC, Gaming Graphics Card, we designed it in a vertical position. This will prevent bending of the card or damage to the PCI-E slot during transport.
REAL GAMING GRAPHICS
Armed with MSI's award-winning GAMING Graphics Card instead of a standard reference card, you'll enjoy the best in game performance while the supreme TWIN FROZR VI cooler keeps your graphics card cool and quiet. Welcome to a True Gaming PC!
EASY TO CARRY
Going to a LAN-party, a friend or you just feel like you want to bring your Gaming Desktop anywhere you go? A useful handle situated on the chassis of the case can be used to pick up and carry this gaming beast around from one gaming den to the next.
EASY ACCESS TO COMPONENTS
Always get the best performance out of your system with the latest technologies. The components inside MSI Gaming Desktops are easily accessible and ready to be upgraded at any time. Whether you're expanding storage or upgrading your processor or graphics card, you can always keep your gaming rig up to date with the latest hardware.
SILENT STORM COOLING 3
To get outstanding performance MSI Gaming Desktops are equipped with an exclusive, smart and powerful cooling system. MSI's Silent Storm Cooling embraces several separated chambers that individually take care of different components within the system. This unique design makes sure the system's temperature stays perfectly under control, supporting a cool and silent operation.
OPTIMIZE ONLINE GAMING TRAFFIC FOR LOWER LATENCY!
MSI GAMING LAN Manager automatically classifies and prioritizes the latency-sensitive applications for online games, giving you the best online gaming experience with low latency.
MSI GAMING LAN MANAGER
- Automatically prioritizes games above other applications -
- Allows you to change applications' traffic priority -
- Allows you to customize bandwidth for each application-
NEXT-GEN INTEL® WI-FI AC & BLUETOOTH
This next-generation Intel® Wi-Fi / Bluetooth solution uses smart MU-MIMO technology, delivering AC speeds up to 867Mbps. Share your Screen while gaming with Intel® Wireless Display (WiDi), which also lets you stream movies, photos, presentations, and more.
BuilT-in dust filterG
To prevent dust from entering your desktop, a handy dust filter is situated at the bottom side of this gaming PC. It's easily removed and cleaned so your power supply and other components inside the case won't have to be smothered by dust, so you can just keep on gaming.
TYPE-C REVERSIBLE CONNECTOR
FOR NEXT-GEN USB
Get all the performance benefits from USB 3.1 combined with the convenience of the USB Type-C connector. This reversible USB connector allows for effortless connecting of USB devices.