Ordenador Sobremesa Gaming, 550W, Z370, Win10, i7-9900K/32G-DDR4/2x256GB-SSD+2TB-HDD/RTX2080-8GB/DVDRW/Wifi AC
Comprar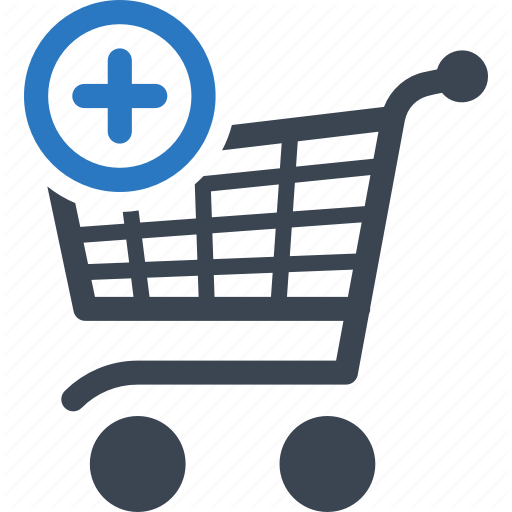 MPN/Ref: 9S6-B91631-249
EAN/GTIN-13: 4719072602765
Fabricante: MSI
Garantía: 2 años
Pulsa para mas informacion en web del fabricante
Windows 10 Home
9th Gen Intel® Core™ i9 -9900K processor with DDR4 memory
Up to MSI GeForce® RTX 2080 Ti 11GB GDDR6 graphics
Exclusive Silent Storm Cooling 3 PRO cooling system enhances system cooling and keeps it silent.
Mystic Light RGB LED design to customize your Gaming PC
Easy to upgrade - designed to upgrade your components with an ease.
Built-in carry handle – Take your Gaming Desktop everywhere with the easy to carry handle.
Vertical graphics optimal protection for your components during transport
Load your games in seconds with Super RAID 4
Nahimic 3.0 Audio Enhancer
Audio Boost: Reward your ears with studio grade sound quality
Exclusive MSI Command Center
Super Charger : super power delivery, fast charge you mobile device
Super speed USB 3.1 Gen 1 Type C with reversible design
STAND ABOVE THE REST
The MSI Infinite gaming PC is built for gamers with a never-ending desire to GAME. Housing world's best gaming hardware and featuring many tools to truly play the way you want, the Infinite PC is there to outlast you in countless hours of gaming. Challenge your own limits!
Choose your side panel
Like to glance at all the gaming components inside? Or prefer the classic look of a stylish gaming PC? We're letting you decide! Both the classic black side panel and the sturdy transparent glass side panel with a thickness of 4 mm are at your disposal with this gaming monster.
The latest 9th Gen Intel® Core™ i9 K series processor
The most powerful generation of Intel® Core™ desktop processors. Whether you are a gamer looking for a fantastic in-game experience with the performance headroom for smooth live streaming and seamless highlights recording or you are a creator that is ready to do more creating and sharing, less time waiting, this new generation of processors is ready to take you to that new level.
GROUNDBREAKING GRAPHICS CARD
MSI gaming desktop is built with MSI fan cooling Graphics Cards - the GeForce RTX™ 20 series graphics cards. Besides performance being up to 40% better than GeForce GTX 10 series, MSI GeForce RTX™ 20 series cards also have enhanced cooling efficiency, featuring a dual fan design and the Double Ball Bearings to ensure long-lasting performance.
LOAD GAMES IN SECONDS WITH SUPER RAID 4
Get in the game before everyone else with Super RAID 4, MSI's fastest RAID 0 storage configuration. Combining dual PCI-E Gen 3.0 x4 SSD's utilizing NVMe technology, harness the full performance potential of M.2 SSD's outputting extreme read speeds of over 3300 MB/s.
SILENT STORM COOLING 3 PRO
To get outstanding performance MSI Gaming Desktops are equipped with an exclusive, smart and powerful cooling system. MSI's Silent Storm Cooling embraces several separated chambers that individually take care of different components within the system. This unique design makes sure the system's temperature stays perfectly under control, supporting a cool and silent operation.
CUSTOMIZED DRAGON LIQUID COOLING
Perfect for enthusiast gamers who want to get every last MHz out of their processor for more system performance, this MSI Gaming Desktop is equipped with an advanced Dragon liquid cooling system to enable extreme CPU overclocking. Gamers can enjoy a stable game experience without having to worry about cooling.
*The function may vary by model (only available on K series CPU models)
EASY TO CARRY
Going to a LAN-party, a friend or you just feel like you want to bring your Gaming Desktop anywhere you go? A useful handle situated on the chassis of the case can be used to pick up and carry this gaming beast around from one gaming den to the next.
EASY ACCESS TO COMPONENTS
Always get the best performance out of your system with the latest technologies. The components inside MSI Gaming Desktops are easily accessible and ready to be upgraded at any time. Whether you're expanding storage or upgrading your processor or graphics card, you can always keep your gaming rig up to date with the latest hardware.
Best protection
for transportation
To protect your most important component of your gaming PC and MSI Graphics Card, we designed it in a vertical position. This will prevent bending of the card or damage to the PCI-E slot during transport.