Ordenador Sobremesa Gaming. 350W, H310, W10, i5-9400/16G-DDR4/128GB-SSD+1TB-HDD/GTX1660Ti-6GB/Wifi AC
Comprar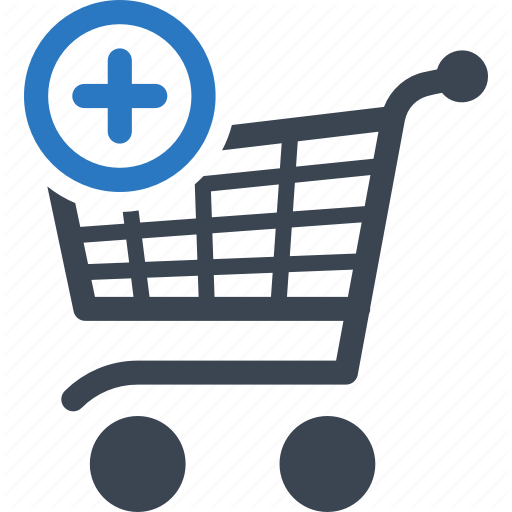 MPN/Ref: 9S6-B92811-039
EAN/GTIN-13: 4719072634230
Fabricante: MSI
Garantía: 2 años
Pulsa para mas informacion en web del fabricante
Windows 10 Home
Up to 9th Generation Intel® Core™ i7-9700 processor with DDR4 memory.
Up to MSI GeForce RTX™ 2060 6GB GDDR6
Silent Storm Cooling not only cool but also silent
USB Type C with reversible design
10 Liters in Volume. Powerful, yet compact.
Nahimic 3 Audio Enhancer
Mystic Light LED design - fantastic light effect with 16.8 millions color
Super Charger: super power delivery, quickly charge your mobile device.
El rey del Gaming compacto
Con el Infinite S, puedes esperar el rendimiento de un orenador Gaming de sobremesa convencional pero con la mitad del tamaño.
THE LATEST INTEL® CORE™ PROCESSSORS
This MSI gaming desktop comes with the latest 8th Generation Intel® Core™ processors. Compared to its previous generation, the CPU multi-thread performance is 40% faster. 4K video playback with HDR visual quality is also significantly improved. So what does this mean for you? With these latest Intel processors, you can be totally immersed in full HD gaming, communicating with your teammates while live-streaming and capturing highlights for editing and posting later—all simultaneously and hassle-free!
BUILT WITH REAL GAMING COMPONENTS
The components within an MSI Gaming Desktop are selected and tweaked to get you the best performance and experience while gaming. This is not just a PC. It's a True Gaming PC.
Best protection for transportation
To protect your most important component of your gaming PC and MSI Graphics Card, we designed it in a vertical position. This will prevent bending of the card or damage to the PCI-E slot during transport.
EASY ACCESS TO COMPONENTS
Always get the best performance out of your system with the latest technologies. The components inside MSI Gaming Desktops are easily accessible and ready to be upgraded at any time. Whether you're expanding storage or upgrading your processor or graphics card, you can always keep your gaming rig up to date with the latest hardware.
All images and descriptions are for illustrative purposes only. For detailed specifications, please consult the product specifications page.
Discreet DESIGN
Housing all this high-powered hardware, MSI Gaming Desktops have a characteristic, breathtaking case design that is incredibly easy to use. Get the real gaming look!
EASY TO CARRY
Going to a LAN-party, a friend's place or maybe you just need to relocate to a new apartment soon? No problem! The Infinite S is compact enough to fit in some backpacks and is only a fraction of most custom-built gaming PCs. This miniature gaming machine can stay by your side whether it's at home or at a massive gaming fiesta.
MYSTIC LIGHT
Customize your Gaming Desktop with Mystic Light. Make your build look on fire or cold as ice. You are in control. You can select any of the colors from the palette to match your system's design, and plenty of LED effects to choose from.
STAY COOL WHILE GAMING
Cooling is essential for Gaming systems, especially while playing the latest games. MSI Gaming Desktops have a customized thermal design to cool all essential components and make sure your system stays cool and runs stable at peak performance during long gaming sessions
SILENT STORM COOLING
To ensure outstanding performance, MSI gaming desktops are equipped with an exclusive and powerful cooling system called silent storm cooling. Utilizing separate chambers that individually handle the cooling of different components within the system, silent storm cooling design makes sure the system's temperature stays perfectly under control for a cool and silent system.
Audio Boost
To deliver the crispest sound signal to gamers' ears, a special hardware amplifier called 'Audio Boost' is integrated onto the Infinite S's motherboard, especially benefiting gamers using a gaming headset.
BUILT ON EVERLASTING QUALITY
Using only the finest quality components and integrating the latest technological innovations delivers the best possible gaming experience. Rigorous quality testing under the most extreme conditions ensures a super reliable, high performance Gaming system.
PLUG IN AND GAME ON
We built in more than enough ports to let you connect all your game devices. Plug in your portable storage, gaming monitor, gaming headset or keyboard and get into the action in an instant!
TYPE-C REVERSIBLE CONNECTOR FOR NEXT-GEN USB
This Reversible USB Connector allows for effortless connection of USB type C devices. Transfer data or charge your phone quickly with ease.