Ordenador sobremesa ensamblado, Semitorre Gaming, Win10-64bit, Intel H110, i5-7400/8GB-RAM/128GB-SSD+1TB-HDD/GTX1060-3GB/DVDRW
Reservar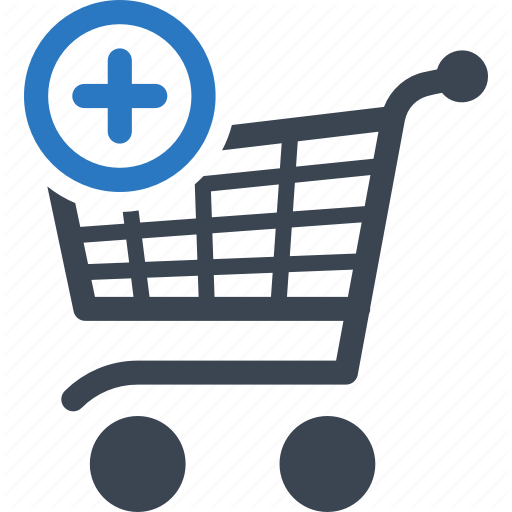 MPN/Ref: 90PD01L1-M13840
EAN/GTIN-13: 4712900622010
Fabricante: Asus
Garantía: 2 años
Pulsa para mas informacion en web del fabricante
Shedding light on uncompromising performance
Windows 10 Home - ASUS recommends Windows 10 Pro. or other editions available
7th Generation Intel® Core™ processor and NVIDIA® GeForce® 10 series graphics for unstoppable WQHD gaming
Customizable ASUS Aura lighting effects with pulse mode
Exclusive ASUS AEGIS III to track system parameters, monitor temperature and voltage thresholds, and control fan speed and light effects
Spectacular cooling performance and low-noise design
ASUS G11 is designed for casual gamers who want a high performance gaming platform that doesn't break the bank. Powered by a 7th Generation Intel® Core™ processor and up to a NVIDIA® GeForce® GTX 1080 graphics card, the G11 brings exceptional processing power and mind-blowing visuals to the table. It looks the part, too — thanks to an aggressive design and customizable ASUS Aura lighting effects.
A host of tools enhance your gaming experience with the G11, including the exclusive ASUS AEGIS III that allows you to monitor system parameters and settings, and XSplit Gamecaster that lets you record, edit and upload gameplay videos on social media. The G11 also includes ASUS SonicMaster technology, for optimized audio that completely immerses you in the game.
Intel Core processors for remarkable gaming experiences
A 7th Generation Intel Core processor unleashes unprecedented levels of gaming and multi-tasking performance. ASUS G11 has the power to make light work of the most processor-hungry tasks: Play the latest games, watch videos in 4K UHD, or run 3D modeling programs — the G11 can handle it all.
Stunning NVIDIA GeForce GTX 10 series graphics
The flagship NVIDIA® GeForce® GTX 1080 graphics card is the most advanced gaming graphics card ever created. Powered by the new NVIDIA® Pascal™ architecture, GeForce® GTX 1080 has up to three times the performance of previous-generation graphics cards, delivering innovative gaming technologies for breakthrough VR experiences and superior energy-efficiency.
ASUS SonicMaster-optimized audio
Lifelike visuals aside, the best gaming desktops take your gaming experiences further with immersive audio. Through a unique mix of hardware and audio tuning software, SonicMaster brings you right into the fight — gunshots ring out, explosions reverberate, and footsteps become auditory cues on the digital battlefield.
ASUS AudioWizard sound processing provides an additional layer of audio enhancement, providing up to five pre-set modes that you can select on the fly.
Spend less time waiting and more time gaming
DDR4 SDRAM provides speeds of up to 2.4GT/s — twice that of DDR4 — ensuring system stability even under intense loads. DDR4 memory requires just 1.2V of power and is 20% more energy-efficient than DDR3 memory.
Incredible connectivity
ASUS G11 has extensive connectivity options, including an HDMI port —so you can use your HDTV to game on an even larger scale. It also offers a total of six USB ports, including two USB 3.1 ports. Optional 802.11ac Wi-Fi ensures smooth and lag-free online gaming sessions, while Bluetooth® 4.0 lets you pair G11 with mobile devices. In addition, you get 100GB of ASUS WebStorage free for an entire year!
Designed for gamers,
optimized for everyone
. Advanced design with Mayan-inspired detailing
ASUS G11 has a futuristic spacecraft-inspired design with a menacing red and black color scheme, Mayan-like markings across the chassis, and ASUS Aura lighting effects that can be customized in up to 8 million different colors.
Iconic ASUS AURA RGB LED effects
You can tailor ASUS Aura to suit the feel of the game you're currently playing. There's even a pre-set Pulse mode that emits a soft pulsing glow that makes the G11 appear like it's getting ready for the next battle.
Cool and quiet
ASUS G11 has eight air vents to help with cooling. Large 5mm side vents are dedicated to cooling the CPU, while the front air intakes draws air into the chassis for effective thermal management — so the G11 stays cool even in the heat of battle. It keeps noise down to a minimum, too, running at just 26dB at idle.
Operating System

Windows 10 Home - ASUS recommends Windows 10 Pro.
Endless OS
Processor

The 7th generation Intel® Core™ i5/i7 Processor
The 6th generation Intel® Core™ i5/i7 Processor
Graphic

NVIDIA® GeForce GTX980 4GBGDDR5
NVIDIA® GeForce GTX970 4GBGDDR5
NVIDIA® GeForce GTX960 2GBGDDR5
NVIDIA® GeForce GTX950 2GBGDDR5
AMD® Radeon R9 380 2GBGDDR5
NVIDIA® GeForce GTX1080 8GB GDDR5X
NVIDIA® GeForce GTX1070 8GB GDDR5
NVIDIA® GeForce GTX1060 6GB GDDR5
Memory

8 GB Up to 32 GB
DDR4 at 2133MHz
Expansion Slots

1 x PCI-e x 1
1 x PCI-e x 16
1 x mini PCI-e
Storage

Up to 3TB SATA Hard Drive
Up to 512GB SSD
Optical Drive

Tray-in Supermulti DVD RW
Blu-Ray Disc Combo
Blu-ray Writer
Front I/O Ports

1 x 6 -in-1 Card Reader
1 x Headphone
1 x Microphone
2 x USB 2.0
2x USB 3.1 Gen 1
Back I/O Ports

2 x USB 2.0
2 x USB 3.1 Gen 2
2 x USB 3.1 Gen 1
1 x HDMI-Out
1 x VGA(D-Sub)-Out
1 x RJ45 LAN
1 x 7.1 Channel Audio
Card Reader

6 -in-1: SD/ SDHC/ MS/ MS Pro/ xD/ MMC/MMC Plus
Dimensions

176 x 440 x 422 mm (WxDxH)
250 x 510 x 550 ~ cm (WxDxH)
(Without Bezel) with Carton
Accessories

Keyboard
Mouse
Power Cord
Warranty Card
Quick Manual
Software

Anti-Virus Trial
Aegis III