Kit refrigeración líquida hibrido, radiador 120mm x 272mm x 38.5mm, 2 ventiladores QF120 120mm + 1 ventilador 70mm para bloque
Reservar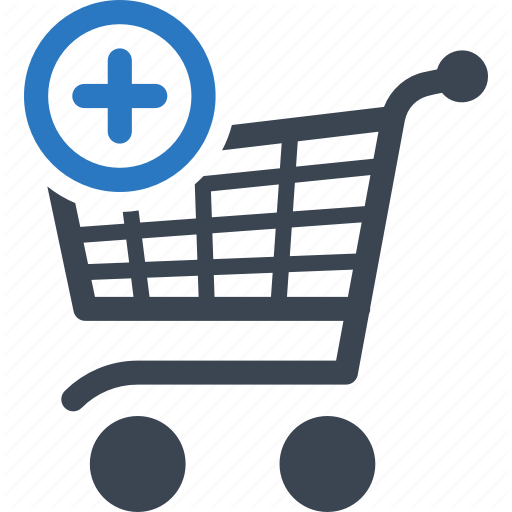 MPN/Ref: A40 Ultimate
EAN/GTIN-13: 4719692700254
Fabricante: Cryorig
Garantía: 3 años(6 registrado)
Pulsa para mas informacion en web del fabricante
Hybrid Liquid Cooling, Innovative Next Gen Solution. Unites the Best Of Air and Liquid.
The Problem With Closed Looped Cooling
Conventional Closed Looped Cooling exists a fundamental flaw. With no fan on the CPU hot components surround the CPU are left with no airflow. Heat builds up around these often extremely vital components like the Voltage Regulator and lowers system stability and component life span.
Cooling Capacity GREAT System Airflow POOR
Air Cooling And It's Boundaries
Heatpipe based air cooling units provide a great combination of system airflow and CPU cooling. It's CPU cooling heat capacity however, is limited by the size of the heatsink, and quantity of heatpipes. This creates a upper limit for cooling capacity due to practical size.
Cooling Capacity GOOD System Airflow GREAT
The Solution? The CRYORIG Airflow Fan
At CRYORIG, we create solutions for problems. Being experts of air cooling, we thought why not take the best of both worlds, sometimes it is as simple as sticking a fan to it! More airflow, better cooling! Our PWM controlled Airflow fan can modify fan RPM speed based on the heat and processing load of the system.
Hybrid Liquid Cooling The Best of Air & Liquid
Just by adding the proprietary Airflow fan, CRYORIG's HLC (Hybrid Liquid Cooling) unit significantly lowers surrounding stagnant heat. Cooler components, more system stability, and longer PC longevity!
Cooling Capacity GREAT System Airflow GREAT
Push or Pull? Your System Your Choice!
The CRYORIG HLC Airflow Fan can be orientated in both push or pull directions. No matter where the hot spots are around your CPU, be it overclocked RAM or a high-end GPU card, or hot Voltage Regulators just point the Airflow fan in the direction you need!
MultiSeg™ Mounting Kit With Full Metal Backplate
CRYORIG's renowned "Multiseg™" Quick Mount System makes a return in the A series. The solid metal backplate system provides a more secure and firm install than other mounting systems.
High-end Radiator
CRYORIG's high FPI radiators are specifically designed to match the characteristics of our high airflow high air pressure QF120/QF140 fans. High FPI count, high air pressure and increased heat exchange surface guarantees the CRYORIG A Series for performance.
Added Radiator Air Flow With Quad Air Inlet™
CRYORIG's proprietary Quad Air Inlet™ system features four strategically placed aerodynamic air inlet for extra air intake and higher air output volume. More air pushing through the radiator, means more heat exchange and a cooler system!
5th Generation Pump and Cold Plate Technology
Built on the bases of Asetek's Gen. 5 Pump and Cold Plate design, CRYORIG's A Series HCL units have a completely redesigned and improved pump system. A redesigned impeller and motor system increases impeller torque and optimized liquid routing. The Gen. 5 pumps in CRYORIG's HLC units manages to further lower temperatures while maintaining the same noise profile as competing Gen. 4 based products.
Choose the Model For You
CRYORIG A Series HLC's come in three different models based on radiator size. All equipped with the latestAsetek Gen.5 Pump and CRYORIG Airflow fan.
A40 ULTIMATE SPECIFICATION
Model Name
A40 ULTIMATE
Radiator Dimensions
L272 x W120 x H38.5 mm
Radiator Material
Aluminum
Pump Dimensions (with fan)
L88 x W88 x H116.2 mm
Pump Dimensions (without fan)
L88 x W88 x H52.8 mm
Tube Length
350 mm
Tube Diameter
Ø10 mm
Fan Model
QF120 Performance
Fan Dimensions
L120 x W120 x H25.4 mm
Fan Speed
600 ~ 2200 RPM ±10 %
Fan Noise Level
13 ~ 37 dBA
Fan AirFlow
83 CFM
Fan Pressure
3.33 mmH2O
Fan Ampere
0.43 A
Airflow Fan Dimensions
L70 x W70 x H25.4 mm
Airflow Fan Speed
1500 ~ 3000 RPM ±10 %
Airflow Fan Noise Level
15 ~ 27 dBA
Airflow Fan AirFlow
25 CFM
Airflow Fan Pressure
3.1 mmH2O
Airflow Fan Ampere
0.12 A