Scythe Ninja 5
Disipador CPU por aire, base cobre niquelado, incluye 2x ventiladores Kaze Flex 120mm, compatible multisocket AMX/FMX/LGA775/115X/2066/2011
Comprar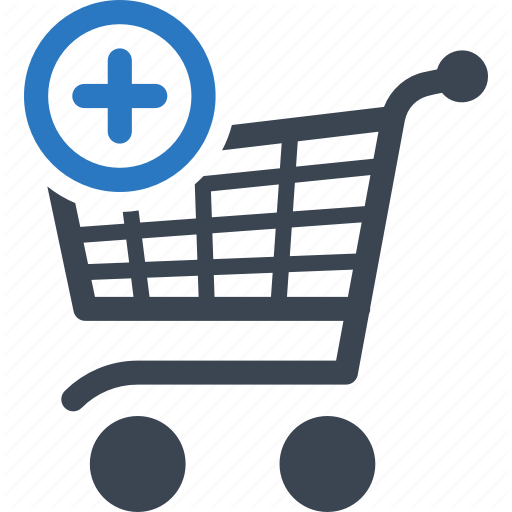 MPN/Ref: SCNJ-5000
EAN/GTIN-13: 4571225056517
Fabricante: Scythe
Garantía: 2 años
Pulsa para mas detalle en web del fabricante
Información de la marca para Scythe Ninja 5, SCNJ-5000:
The 5th generation of the Ninja CPU Cooler series offers some interesting new features. The Ninja 5 includes two Kaze Flex 120 PWM fans which are significantly more silent solution without compromising the high performance that users expect from the Ninja Series. This goal has been achieved by mounting the two fans using the Push/Push principle and setting the fan rotation limit to only 800 rpm. The award-winning Kaze Flex fans use Sealed Precision Fluid Dynamic Bearings for a long lifespan of 120,000 hours (MTTF). The heatsink is designed for high compatibility, supporting even LGA 2066 motherboards with eight RAM slots. Six nickel-plated 6-millimeter copper heatpipes, a nickel-plated copper base-plate and the black anodized top-plate underline the high-quality workmanship. In addition, the third version of the Hyper Precision Mounting System (H.P.M.S.) is used, which significantly simplifies assembly and offers compatibility with a variety of sockets of the processor manufacturers AMD ™ and Intel ™.
Easy installation thanks to H.P.M.S. III
The H.P.M.S. III is the latest version of the Hyper Precision mounting system which combines a solid platform with an easy and hassle-free installation process. Spring-loaded screws and a metal backplate assure even distribution of both weight and pressure on the CPU surface and socket. New plastic / rubber spacers align the mounting screws and secure the backplate during installation which further simplifies the process.
High Memory Compatibility
The Ninja 5 CPU Cooler features a special fin design to improve memory compatibility without compromising the cooling performance. The lower fins are reduced in size to allow installation of RAM modules with heatsinks up to 55 mm in height. These fins are present on both sides of the cooler, thus offering memory clearance even for LGA 2066 mainboards with eight memory slots.
Dual Fan Design with Push/Pull Setup
The Ninja 5 CPU Cooler features two Kaze Flex 120 PWM fans with a max. speed of only 800 RPM. This Dual Fan Design improves the cooling performance without sacrificing low noise levels. The corners of the fans are equipped with rubber shock absorbers to prevent transfer of any vibration. In addition, the shape of the headsink helps directing the airflow from one fan to the other, thus creating a better heat transfer and dissipation by using the Push / Pull principle.
Modelname:
Ninja 5 CPU Cooler
Modelnumber:
SCNJ-5000
EAN: 4571225056517
Compatibility:
Intel®:
Socket LGA775
Socket LGA1150
Socket LGA1151
Socket LGA1155
Socket LGA1156
Socket LGA1366
Socket LGA2011 / 2011-v3 (Square ILM)
Socket LGA2066
AMD®:
Socket AM2
Socket AM2+
Socket AM3
Socket AM3+
Socket AM4
Socket FM1
Socket FM2
Socket FM2+
Please note that an original backplate with screw mounting is needed for installation on mainboards with AMD sockets. Please check before buying if the backplate is fixed by screws (example)! If the backplate uses plastic-pins, mounting of this cooler is not possible.
Overall dimensions WxHxD:
138 x 155 x 180 mm (including fans - more dimensions)
Weight:
1190 g including fan
Heatpipenumbers / -diameter:
6 / 6 mm
Accessories:
Installation material for Intel® and AMD® Socket, thermal grease, fans, fan clips, installation manual, Y-PWM-cable, screwdriver
Base plate material:
nickel-plated copper (additional information)
Fan - Specifications
Modelname:
Kaze Flex 120 PWM
Fan dimensions:
120 x 120 x 27 mm / 4.72 x 4.72 x 1.06 inch
Noise Level:
4 ~ 14,5 dBA
Air Flow:
16,6 ~ 43.03 CFM / 28,2 ~ 73,1 m³/h
Fan Speed:
300 ~ 800 rpm (±10%) (PWM-controlled)
Voltage / Amperage:
DC 12V / 0,09 A
Static Pressure:
0,75 ~ 4,8 Pa / 0,076 ~ 0,49 mmH²O
Bearing Type:
Sealed Precision FDB
MTTF:
120.000 Hours (25°C)