Gigabyte B450 Aorus Elite
Placa base ATX, AM4, AMD B450, 4xRAM Dual DDR4-3200(OC), 6SATA3+2xM.2, 1xRealtek Gigabit, 6xUSB3.0
Pulsa para mas detalle en web del fabricante
Comprar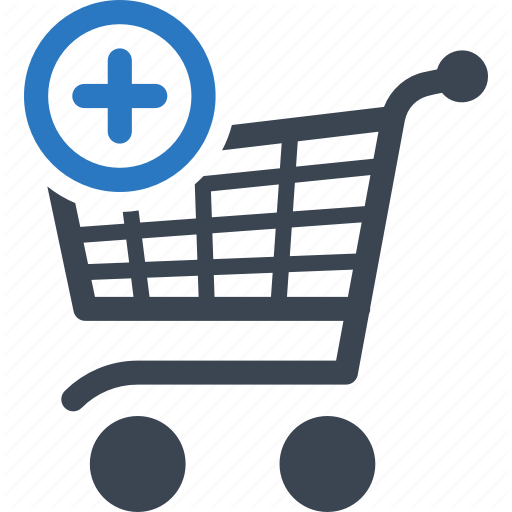 MPN/Ref: GAB45ARSE-00-G
EAN/GTIN-13: 4719331803995
Fabricante: Gigabyte
Garantía: 3 años
Información del fabricante Gigabyte B450 Aorus Elite, GAB45ARSE-00-G:
AMD B450 AORUS Motherboard with Hybrid Digital PWM, Dual M.2 with One Thermal Guard, GIGABYTE Gaming LAN with Bandwidth Management, CEC 2019 ready
Supports AMD 2nd Generation Ryzen™/ Ryzen™ with Radeon™ Vega Graphics/ 1st Generation Ryzen™ Processors
DDR4 Dual Channel Non-ECC Unbuffered , 4 DIMMs
HDMI, DVI-D Ports for Multiple Display
Integrated I/O Shield of Ultra Durable™ Design
Dual Ultra-Fast NVMe PCIe Gen3 M.2 (x4, x2) with One Thermal Guard
Capacitadores de audio de alta calidad y con protección de ruido con separación de audio led
RGB FUSION with Multi-Zone LED Light Show design, supports Digital LED & RGB LED strips
GIGABYTE Exclusive 8118 Gaming LAN with Bandwidth Management
Smart Fan 5 Features 6 Temperature Sensors and 4 Hybrid Fan Headers with FAN STOP
APP Center, que incluye las utilidades EasyTune™ y Cloud Station™
CEC 2019 Ready, Save Power with a Single Click
Procesador

AM4 Socket:

AMD Ryzen™ 2nd Generation processors
AMD Ryzen™ with Radeon™ Vega Graphics processors
AMD Ryzen™ 1st Generation processors

(Por favor, acuda a "lista de soporte de CPU" para más información.)

Chipset

Memoria

4 x sockets DDR4 DIMM con soporte de hasta 64 GB de memoria del sistema
Arquitectura de memoria Dual Channel
Support for DDR4 3200(O.C.)/2933/2667/2400/2133 MHz memory modules
Soporte para módulos de memoria ECC Un-buffered UDIMM 1Rx8/2Rx8 (operando en modo no-ECC)
Soporte para módulos de memoria non-ECC Un-buffered DIMM 1Rx8/2Rx8
Soporte para módulos de memoria Extreme Memory Profile (XMP)

(Por favor diríjase a la "Lista de memorias soportadas" para más información.)

Gráfica Integrada

Procesador gráfico integrado:

1 x DVI-D port, supporting a maximum resolution of 1920x1200@60 Hz
* The DVI-D port does not support D-Sub connection by adapter.
1 x HDMI port, supporting a maximum resolution of 4096x2160@60(Note) Hz
* Support for HDMI 2.0 version and HDCP 2.2.(Note)

Maximum shared memory of 16 GB

(Note) Actual support may vary by CPU.

Audio

Codec Realtek® ALC892
Audio de alta definición
2/4/5.1/7.1-channel
Soporte para salida S / PDIF

LAN

Chip Realtek® GbE LAN (10/100/1000 Mbit)

Zócalos de Expansión

1 x PCI Express x16 slot, running at x16 (PCIEX16)(Note)
* Para un rendimiento óptimo, aunque sea con una única tarjeta gráfica PCI Express instalada, asegúrese de conectarla en la ranura PCIEx16.
(La ranura PCIEX16 cumple el estándar PCI Express 3.0.)
1 x PCI Express x16, a x4 (PCIEX4)
* The PCIEX4 slot shares bandwidth with the PCIEX1_2 slot. The PCIEX4 slot operates at up to x2 mode when the PCIEX1_2 slot is populated. The PCIEX4 slot operates at up to x4 mode when the PCIEX1_2 is empty.
2 x PCI Express x1 slots
(Los slots PCIEX4 y PCIEX1 son compatibles con el estándar PCI Express 2.0.)

Interfaz de almacenamiento

1 x M.2 connector (Socket 3, M key, type 2242/2260/2280/22110 SATA and PCIe 3.0 x4/x2 SSD support) (M2A_SOCKET)
1 x M.2 connector (Socket 3, M key, type 2242/2260/2280 PCIe 3.0 x2 SSD support)(M2B_SOCKET)
6 x SATA 6Gb/s connectors
Soporta RAID 0, RAID 1, y RAID 10
* Consulte "1-7 Conectores internos" para obtener los avisos de instalación de los conectores M.2 y SATA.

Tecnología Multi Gráfica

Support for AMD Quad-GPU CrossFire™ and 2-Way AMD CrossFire™ technologies

USB

Integrado en la APU:

4 x USB 3.1 Gen 1 ports on the back panel

Chipset:

2 x USB 3.1 Gen 1 ports available through the internal USB header
8 x puertos USB 2.0/1.1 (4 puertos en el panel posterior, 4 puertos disponibles a través de los conectores USB internos)

Conectores Internos E/S

1 x 24-pin ATX main power connectorŠ
1 x conector de alimentación ATX 12V 8-pin
1 x conector del ventilador de la CPU
6 x conector SATA 6Gb/s
1 x RGB (RGBW) LED strip header
2 x digital LED strip headers
2 x digital LED strip power select jumpers
1 x front panel header
1 x front panel audio header
1 x S/PDIF Out header
1 x cabezal USB 3.1 Gen 1
2 x conectores USB 2.0/1.1
1 x Trusted Platform Module (TPM) header (2x10 pin, for the GC-TPM2.0 module only)


La función TPM es opcional según las diferentes políticas locales

1 x Clear CMOS jumper
2 x conectores M.2 Socket 3
3 x conector del ventilador del sistema
1 x CPU cooler LED strip/RGB LED strip extension cable header
1 x conector del puerto de serie

Panel E/S Trasero

4 x puertos USB 2.0/1.1
1 x puerto teclado / ratón PS / 2
1 x puerto DVI-D
1 x HDMI
4 x puertos USB 3.1 Gen 1
1 x Puerto RJ-45
6 x audio jacks

Controlador E/S

Chip controlador E/S iTE®

Monitorización Hardware

Detección de voltaje
Detección de temperatura
Detección de la velocidad del ventilador
Advertencia de sobrecalentamiento
Aviso en caso de fallo en el ventilador
Control de la velocidad del ventilador
* Whether the fan speed control function is supported will depend on the fan you install.

BIOS

1 x flash de 128 Mbit
Licencia para uso de UEFI BIOS de AMI
PnP 1.0a, DMI 2.7, WfM 2.0, SM BIOS 2.7, ACPI 5.0

Otras Características

Soporte para APP Center
* Las aplicaciones disponibles en la App Center pueden variar según el modelo de placa base. Las funciones compatibles de cada aplicación también pueden variar dependiendo de las especificaciones de la placa base.
3D OSD
@ BIOS ™
Auto Green
Soporte de Cloud Station
EasyTune
Fast Boot
Boost en los juegos
Soporte para On/Off Charge
RGB Fusion
Smart Backup
Smart Keyboard
Smart TimeLock
Smart HUD
Smart Survey
Visor de información del sistema
USB Blocker
V-Tuner
Soporte para Q-Flash
Soporta Xpress Install

Software Incluido

Norton® Internet Security (versión OEM)
Realtek® 8118 Gaming LAN Bandwidth Control Utility

Sistema Operativo

Support for Windows 10 64-bit
Soporta Windows 7 64 bits
* To support Windows 7 64-bit, you must install an AMD Pinnacle Ridge & Summit Ridge CPU.
* Por favor, descargue e instale "Windows USB Installation Tool" de la página web de GIGABYTE antes de instalar Windows 7.

Formato

ATX Form Factor; 30.5cm x 23.5cm

Observaciones

La mayoría de fabricantes de hardware/software no ofrecen ya drivers que soporten Win9X/ME/2000/XP. Si algunos de estos drivers estuvieran disponibles, actualizaríamos el sitio web de GIGABYTE convenientemente.

Debido a diferentes condiciones de soporte para Linux proporcinadas por los fabricantes de chipsets, por favor descargue los drivers para Linux del sitio web del fabricante o de una web de terceras partes.