be quiet! DARK POWER PRO 11 1200W
Fuente de alimentación 1200W, Modular, Eficiencia 80Plus Platinum, incluye ventilador SilentWings 3 135mm
Comprar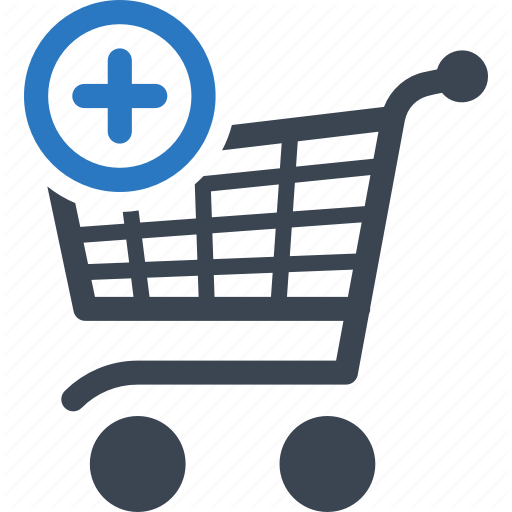 MPN/Ref: BN255
EAN/GTIN-13: 4260052183809
Fabricante: Be Quiet
Garantía: 5 años
Pulsa para mas detalle en web del fabricante
Información resumida de la marca para be quiet! DARK POWER PRO 11 1200W:
Legendary Silence, Cutting Edge Performance
It is a fact of the modern world that high technology requires constant refinement and unending improvement — and that is even truer for those who would be leaders. Dark Power Pro power supplies are renowned as the world's quietest and most efficient high-performance PSUs. The Dark Power Pro 11 1200W model takes that a step further with a power conversion topology that delivers 80PLUS® Platinum performance, add to that an unparalleled array of enhancements that augment this unit's compatibility, convenience of use, reliability, and safety, and the result is the most technologically-advanced power supply be quiet! has ever built.
80PLUS® Platinum certification and up to 94% power conversion efficiency

Virtually inaudible operation thanks to a broad array of optimizations, including the use of a be quiet! SilentWings® 3 135mm fan

SilentWings® 3 fan features an advanced fan frame, an airflow-optimized fan blade, fluid-dynamic bearing with copper core and a high-quality 6-pole motor for less vibration

The funnel-shaped fan opening of the PSU case is significant big and allows high airflow intake

1200 Watts of continuous power provide intensive power reserves for demanding computing applications

Overclocking key allows switchover between quadruple independent 12V-rail mode and high-performance single-rail operation

NVIDIA SLI Ready and AMD CrossFireX certifications allow you to build powerful Multi-GPU systems with confidence

Cable management with extra long cable reach simplifies component installation and reduces annoying clutter, increasing airflow and improving cooling in even the largest PC cases

Product conception, design and quality control in Germany
Applications
Advanced, high-resolution gaming and multimedia systems

Overclocked systems

Multi-GPU workstations for 3D graphics, photo editing, video editing

Any application that requires high power with superior quietness
Energy Efficiency
80PLUS® Platinum certification with up to 94% efficiency

Saving power means saving money, but it also mean less waste heat, less cooling required, and overall quieter operation

Standby drain less than 0.10Watts

Meets Energy Star 6.0 guidelines

Fulfills the ErP 2014 guidelines

Zero Load design supports Intel's Deep Power Down C6 and C7 modes
Virtually Inaudible Operation
Installed SilentWings® 3 135mm fan includes a wide array of electronic and mechanical optimizations for best-of-class airflow with very low noise production, including:

Unique airflow-optimized fan blade design reduces noise-generating fan turbulence

Advanced fluid-dynamic bearing with copper core provides for greatly reduced operating noise and super-long life

6-pole fan motor smoothes operation even at very low speeds

High quality IC motor controller reduces electrical noise

PSU case has a large funnel-shaped fan opening that facilitates high airflow intake

SilentWings® 3 fan is decoupled from the PSU body with special rubberized ring mount, reducing transmission of vibration and noise

Dual-layer PSU housing with rubberized sleeve isolates your chassis from PSU noise and vibration, further enhancing silence

Optimized PSU airflow generates superior cooling at lower fan speeds, reducing turbulence and allowing even quieter operation

Variable fan speed is optimally governed to strike the best balance between proper cooling and deep quietness

Up to four case fans can be connected to, and regulated by the PSU, thus reducing overall system noise even further
Engineering
Advanced full bridge, LLC, Synchronous Rectifier (SR) and DC-to-DC power conversion circuitry design supports unmatched signal stability and unbeatable power efficiency

Overclocking key allows you to choose between multi-rail operation with four independent 12V-rails and high-performance single-rail operation

Premiere-quality Japanese capacitors rated to 105°C for maximum reliability and operating life

Increased output of 12V capacitors to minimize feedback sounds of graphics cards

Top protection for components against over-currents, over- and under-voltages, short circuits, overheating, overloads and voltage surges on input side

Long service life up to 150,000 hours

Full performance during 24/7 operation
Maximum Compatibility and Convenience
Supports the latest Intel® and AMD™ processors

Compatible with ATX12V 2.4 and EPS12V 2.92 standards

Professional modular cable management system with removable cable bundles simplifies component installation, reduces annoying clutter, increases airflow and allows for improved cooling

Cable management with 2x P8 connector for better voltage stability for the CPU

System supports up to 33 connectors for massive system builds

Connectors are compatible with older components as well as those still on the drawing board

Sleeved cable lengths up to 120cm are perfect for large PC cases and allow for improved cooling in any size case

Individual P4 and P8 plugs support all common mainboard types

Nine PCIe connectors for powerful multi-GPU configurations (NVIDIA SLI and AMD CrossFireX) up to Quad-GPU

Clearly labeled plugs and clever accessories promote simple installation
Outstanding Service and Support
5-year manufacturer's warranty

Quick support is available via our international hotline, Mondays to Fridays from 9:00am to 5:30pm CET : +49 (0) 40-736 76 86 – 98